LESS THAN TWO WEEKS LEFT TO REALISE YOUR DREAM


British Council's Realise Your Dream award closes Friday, 3rd July
Australia's best up and coming creatives have less than two weeks left to apply for the British Council's 2009 Realise Your Dream awards for the rare opportunity towork with industry leaders in the UK.
Currently in its seventh successful year, the scheme awards excellence in Australia'screative industries by providing financial and professional support to help winners makelasting connections and expand their horizons in one of the world's most vibrant culturalsettings.
The 2009 Realise Your Dream entries are open to candidates in creative fields such asvisual arts, fashion, design, advertising, architecture, music, animation, digital media, performing arts and computer games.
Five awards will be offered to outstanding finalists in the early stages of their career, who will be flown to the UK and receive an $8,000 NAB Cash Passport.
"Realise Your Dream is an amazing and rare opportunity for anyone looking to kick-starttheir creative careers. With the closing date around the corner, emerging creatives arestrongly encouraged to submit an application now," said British Council Director, RebeccaMatthews.
To ensure winners gain invaluable work experience and mentoring, the British Council tapsinto its strong network of the UK's elite creative communities to help craft a tailoredprofessional development program that opens the doors winners need to further their career.Winners from last year included performer Candy Bowers, who leaves soon for the UK towork with the NEW BLOOD festival at London's award-winning Battersea Arts Centre, andtheatre director Leticia Caceres, who will work later in the year with leading productioncompanies including world renowned arts collective Blast Theory.
Realise Your Dream is a British Council initiative made possible by principal sponsor NAB, inassociation with British Airways, Stamford Hotels & Resorts, triple j, Access PR and TheGlue Society.
"Fostering the creativity of tomorrow's Australians is important to NAB and we are proud tobe supporting the British Council's 2009 Realise Your Dream program. With less than twoweeks left to apply, emerging talent will not want to miss out on this once-in-a-lifetimeopportunity to transform their dreams into reality," said John Simpson, Group GeneralManager, Corporate Affairs NAB.
Entries are online and close Friday 3 July. Visit the Realise Your Dream website for moredetails:
www.realiseyourdream.org.au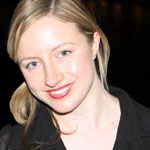 Past Winner:

Lucy Dyson, Animation Director, VIC
Lucy is an award winning animator who has created video clips for some of Australian independent music's biggest names, such as Sarah Blasko, Gotye, The Drones, and Dan Kelly & The Alpha Males. Her work has been included in programmes for film festivals all over the country, including Sydney Film Festival and Melbourne International Film Festival. Lucy wants to extend herself as an animator and make new connections in the UK music and film industries. In May 2009, she'll undertake an internship with Partizan Lab, an internationally reknowned London based community of directors working on music videos, commercials, short films and feature films.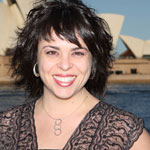 Leticia Caceres, Theatre Director, VIC
Leticia has directed theatre for professional companies, production houses and festivals across Australia. In 2000 she co-founded the nationally acclaimed Real TV programme, and her most recent collaborative work Hoods has toured to Brisbane's Powerhouse and Sydney's Opera House receiving rave reviews. Leticia's professional appointments include, Artistic Director for TANTRUM Theatre in Newcastle (2006-2008) and Intern Director and Associate Director for Queensland Theatre Company (2003-2004). Her focus for travelling to the UK will be to meet with and work with companies producing innovative children's theatre, expand her networks and build long term relationships with companies and professionals in the UK.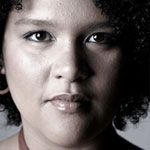 Candy Bowers, Performance, NSW
Candy is an actor, writer, theatre-maker and hip hop artist. Since graduating from NIDA, she has directed intercultural, intergenerational, community and youth theatre while also writing and performing as one half of the popular hip-hop theatre act Sista She, who have toured nationally and to the Edinburgh Fringe Festival. In 2008, Candy was Artist-in-Residence at the Footscray Community Arts Centre, devising and directing Superstitious, an intercultural and intergenerational hip hop theatre performance. Candy will meet with theatre companies, cultural producers and writers working on socially and ethnically diverse programmes, with a view to feeding back her experience and networks to her work in Australia.
About British Council
The British Council is the UK's official agency for international cultural relations. Its projectsreach over 112 million people a year in 110 countries and territories.
The British Council creates opportunities and enables talent and ideas to be shared freely,broadening the international view of people both in the UK and other countries. It works tobuild mutually beneficial and lasting relationships between the future decision makers ofAustralia, the UK, East Asian region and the world.
In Australia the British Council's initiatives cross the areas of arts and creative industries,educational opportunity, science, innovation and climate change.
www.britishcouncil.org.au