Alex Perry Formal Fever Tips
As teenagers Australia-wide head into the school formal season, outfits and accessories have to be planned and transport and dates have to be organised for the most anticipated event of the year.
Castle Towers Shopping Centre has asked Alex Perry to assist teenagers everywhere in their chaotic decisions by providing tips on what is hot for this coming formal season.
"The one-shoulder dress is a classic sexy look and it's back in 2010. Purchase a design with a bow or ruffle for the ultimate impact," recommends Alex Perry. "Anything with statement sleeves is also in. These days you can't go wrong with embellished and dramatic shoulders and girls in this look ooze cool!"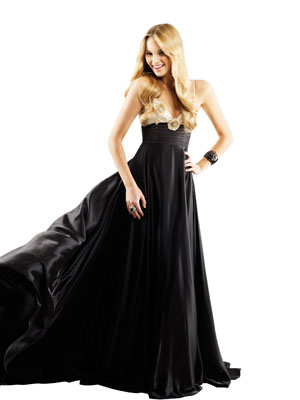 Other trends for formal wear include strapless dresses, minis and ruffle necklines, while the colours this season are bold blues and purples, creative multi colour patterns and of course the classic black with great statement accessories.
What would be your worst nightmare? Wearing the same dress as someone else? To make sure there are no double-ups on formal night, selected Castle Towers stores are participating in a formal register to keep track of who is wearing what to which formal, so no guy or girl will be caught in the same outfit and each can make their own dramatic impact!
With over 120 fashion and accessories stores to choose from, Castle Towers is the place to shop for everything formal-related this season. For more details on trends, tips, competitions and the expo go to
www.formalfever.com.au
or call the Castle Towers Shopping Centre on (02) 8858 9700