Tropical Journey
This season, Armani Exchange takes a tropical journey into an exotic dreamlike world of style. Culture contrasts and new aesthetic rules are drawn on to embellish a wardrobe of effortless heritage. A message of simplicity in both silhouette and style are supported by interesting pieces detailed with a crafty, handmade look. Floral colors evoke the exoticism and the magic of hand dyed style. Thin layers give a hint of subtle 70's bohemian style AND relaxed island living. The basis to the season is still about whites, pales and neutrals, but the newest direction is the emergence of intense, saturated bights.
CITY SPORT


Function al luxury mixes wit h the modern influence of city sport and revitalizes the co des of unstudied urban cool.
Comfort is the priority wit h simple silhouettes, function al details and technical fabrics. A vintage washed color palette fades into the local landscape, combining sports wear with a uniform spirit loaded wit h sex appeal.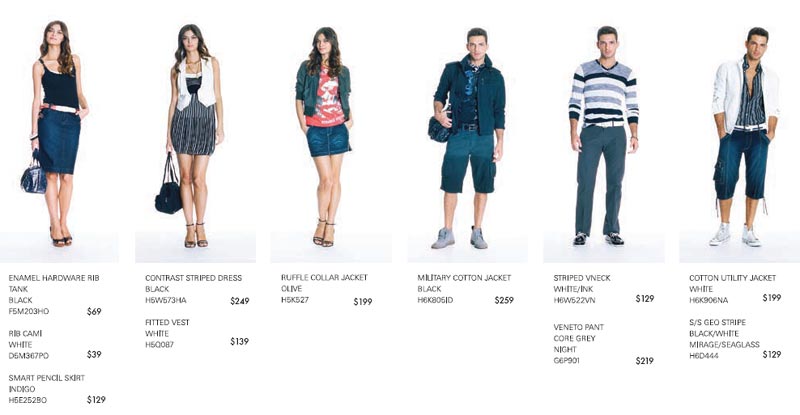 COAST


A fresh take on nautical finds inspiration in the nostalgia of European coastal towns.
Stylish simplicity is key with classic stripes that are the starting point for coastal cool. Tone down frivolity with tradition al elements for a graceful polished look. Chambray and denim lend a relaxed, function al feel AND Use over print or fresh white embroidery; pair with pretty vintage florals and retro -abstract print. Perk up the expected red, white and blue with a splash of yellow or delicious green.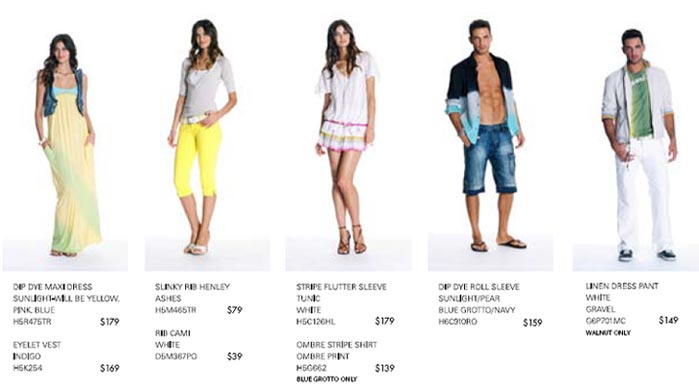 SHIPWRECKED


Esc ape on a romantic journey where sensual energy and style are always on board.
Washed ashore on a paradise island with a look of relaxed summer style - garments are disheveled but precious; they are re paired, patched and embroidered. Weather and salt become integral to fabrics: Crushed linens, papery cottons, sailcloth canvas and washed denims. Colors are sun bleached and contrast with admiral red and navy blue. Aquatic and nautical motifs create a narrative OF water y tie -dye. Luscious tropicals EVOKE care free feelings while form al striping brings a civilized edge to our Robinson Crusoe.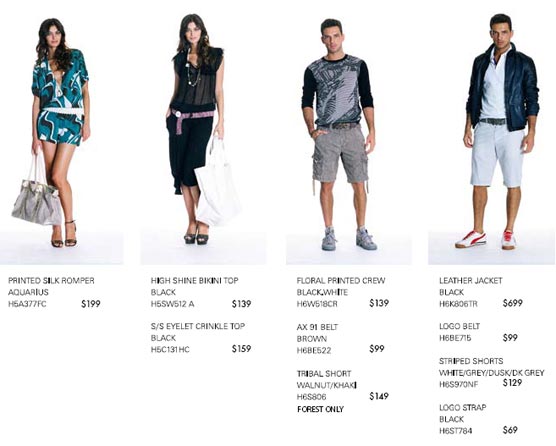 NOSTALGIC ADVENTURE


A charming adventurer WH O journeys through steamy jungles, intriguing archeological hunts or wild safaris.
Nostalgic colonial style AND relaxed broken down tailoring- Frayed hems, textured weaves and slightly crumple d FAB RICS. Cargo pockets, epaulets, drawstrings and military details emphasize functionality. Natural formations inspire geometrics and update camouflage patterns. Lush tropics are the subject of graphics and bold indigenous patterns bring a feeling of antiquity. Garments are pre -aged, stained, dip-dyed and worn, creating an authentic mood.