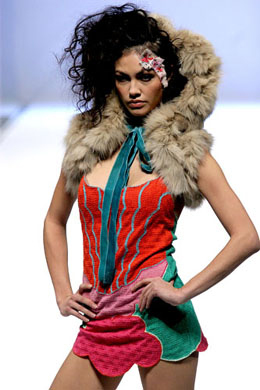 Thousands of images from hundreds of designers and events from all over South East Asia

Hong Kong Winter Fall Fashion Week 2007

Hong Kong is now complete and we have almost posted the thousands of images from the 80 designer collections that took place over 4 days. Held at the Hong Kong Exhibition and Convention Centre it was a successful event, well organised and run by the Hong Kong Trade Development Council.

With Well over 1000 fashion stands from all over Asia, visitors were measured in their 10's of 1000's buying and selling around the world.

Hong Kong is certainly one of the most dynamic fashion events in the region and provides plenty of opportunities to develop a garment manufacturing business.