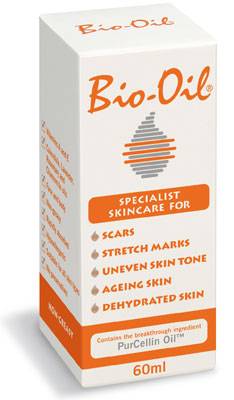 Bio Oil it is about Starting Young
Stretch marks, acne scars dehydrated skin - when you're a teenager you've got better things to worry about!

But for majority of teens these skin concerns are the reality of the changes your body goes through. To help, we are telling you about the secret that is Bio-Oil®.

Bio-Oil is the quiet achiever that has fast become the No.1 selling skincare product* in Australia today and most recommended by Australian doctors to help improve the appearance of scars and stretch marks**. Bio-Oil is a specialist skin care product which is formulated to help improve the appearance of uneven skin tone, dehydrated skin, old and new scars, and stretch marks.

Bio-Oil is a non-greasy and non-sticky unique blend of natural plant oils and vitamins, delivered to the skin via the breakthrough ingredient PurCellin Oil™, a perfect combination for younger skin.

Bio-Oil is the essential start to teenage skincare. As the body grows, you must keep the skin soft and supple to help prevent stretch marks forming on the hips, buttocks & chest. It can also be used on existing stretch marks that have formed to date.

Conveniently packaged to fit in cosmetic bags and with so many possible uses, Bio-Oil is the teen skin must-have.

For best results, apply Bio-Oil twice daily after showering morning and night, massaging in soft circular motions into the skin. Or add a couple of drops to your bath for an all over silky skin feel.

Bio-oil is available in 60ml ($14.95), 125ml ($24.95) and 200ml ($34.95) from Priceline, Big W, Target, Kmart, Woolworth's, Coles and all pharmacies nationally. For stockist enquiries please phone (02) 8436 8300.