Executive Personal Assistant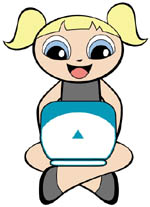 Name
Fiona Wilson



Age
29



Job Title
Executive Personal Assistant



Job Description
I am the Personal Assistant to the three Directors of a multimedia company. My role can consist of anything from taking minutes to organizing functions or programming a website.



Hours (per week)
40-50



What was your first job?
Working as a checkout operator at Safeway. I think any job where you start out with customer service is a great base of the future. No matter what profession you choose, it is essential that you are able to communicate with people.



What inspired you to choose this particular career?
Working as a personal assistant can be a great step to running your own business or working out which field you want to work in without having the qualifications in that field. In my case, my previous PA role was for a small business and I learnt the whole business back to front. Essentially I can apply that to any role I want or establish my own business. In this role now I have learnt how bigger corporation's work and the importance of procedures and foundations for setting up a successful company.



What qualifications are needed to work in this field?
YOU NEED TO BE ORGANISED! Other than that you need to have typing (60 wpm), knowledge of MS office, schedule, good time management etc, basic secretarial skills and a lot of creativity (especially when you have three directors who all want things done as a priority). Shorthand still helps along with accounting.



What are the best aspects about your job?
I love the challenge of the day. You never know what might land in my tray.
For instance last week I organized a proposal for a website, booked training sessions for clients, held two client training sessions, wrote and sent a weekly newsletter to our members, did HTML and Lotus Notes programming to update our website, went to a fashion launch for a client, took minutes at four board meetings, organized a breakfast function, organized a promotion for one of our websites, finalized printing requirements for a client, prepared staff manuals for the new recruits, RSVP for the directors to attend functions and so on. In particular we are working with some comedians at the moment for one of our websites. I have to organize meetings with them and collate all the required information. They are all very funny. The diversity of my role is great, this would have to be credited to the industry I am in.



What are the worst aspects?
Because I am so organized everyone comes to me to find everything. Even things I don't have anything to do with. Like where will I find some more teabags? Of course I always know where they are though.



How many years' experience do you have in this field?
5 Years



Are there many employment opportunities?
Yes, everyone needs someone else to do the dirty work. The research, the organizing. This is where you can learn anything and everything.



Other related careers:
If you are a great organizer you can leap into Events Management.Other than that if you apply your skills to a particular field and learn as much as you can, maybe even doing a part-time degree you could end up running the show. My aim is to run my own business.



The best advice?
The best advice I can give is ... great communication and time management are the foundations for anywhere you want to go. Understanding how everything works, makes you a good boss for the future.