In the name of hair free heaven Lilliane Caron has developed the perfect fuss free range of depilatories to smooth and de fuzz your body this summer. So fuss free that most of Caron's products don't require heating making them incredibly quick and easy to use.
Simply silky is only a quick strip away with Lilliane Caron where thw wax doesn't always run as hot as the temprature!

Go in the running to win a Lilliane Caron Summer Pack for everything you will need to get ready for summer. Includes: Waxaway Depilatory Wax, Creamaway, Coolaway Hair Removal Gel, Stripaway Hair Removal Strips 16's for Body, Stripaway 20's for facial and sensitive areas, After Waxing Oil with Tea Tree, Caron Reusable Wax Strips, Lilliane Caron Self Tanning Lotion.
CLICK HERE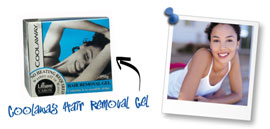 Stay cool this summer with Coolaway Hair Removal Gel
A breakthrough in hair removal
Coolaway - the refreshing, cold hair removal gel that doesn't require any heating has a unique formulation containing Peppermint Oil to soothe, refresh and provide antiseptic properties. The Coolaway formula combines a powerful grip that is able to remove hairs as small as 1mm retarding growth for up to 6 weeks.
RRP $14.95 350g
Remember! NO HEATING REQUIRED! Coolaway can be washed off with water and is suitable for all parts of the body.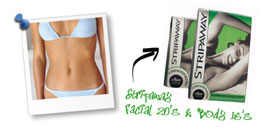 Stripaway Facial 20's & Body 16's
Take me travelling! I Strip quick!
Stripaway- the convenient no mess, no fuss method of hair removal contains a salon strength formula that will remove even the most stubborn and coarse hairs. Available in two sizes, Stripaway is ideal for touch ups or when traveling.
Stripaway is not water-soluble and can be removed with Caron's After Waxing Oil.
Facial 20's RRP $9.95 Body 16's RRP $9.95
Handy Hint - The Stripaway strip may be cut to any size- perfect for facial and sensitive areas!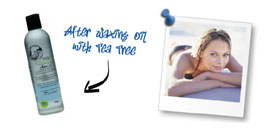 After Waxing Oil with Tea Tree - The perfect partner
After Waxing Oil with Tea Tree is a high quality antiseptic after waxing lotion. It contains pure Australian 'Thursday Plantation' Tea Tree Oil to remove wax residue and condition the skin. An easily absorbed, non-greasy formula.
RRP $8.95 125ml
FYI - This special formulation will prevent ingrown hairs & bacteria from causing pimples and pustules. BEST USE: an essential companion to Stripaway.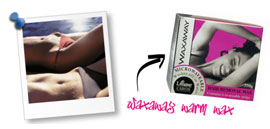 Waxaway
Let's heat things up a little...
If you like your wax warm, Waxaway is for you. Unlike other tub depilatories, Waxaway undergoes a specialised cooking process to create a wax that has excellent grip and leaves a clean finish with no sticky residue. Microwaveable and water-soluble, Waxaway contains natural AHA's to revitalise the skin leaving it smooth, soft and silky.
RRP $11.95 350g
Strip tip: Caron's wax strips are re usable- simply wash and dry after each use.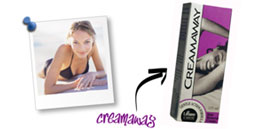 Creamaway Smooth Operator
Creamaway's soft gentle action formula has been developed to effectively remove unwanted facial and body hair. Creamaway is quick and easy to use leaving you with smooth, soft looking skin that is hair free for days.
RRP $8.95 125 ml
Creamaway's simple top tips
Apply with fingertips, wait 5 mins then wipe off. EASY!
Lilliane Caron is available from leading health and beauty outlets, Priceline, Kmart, Target, chemists and direct from Caron Laboratories