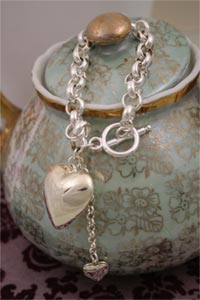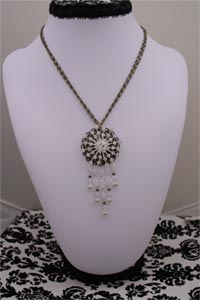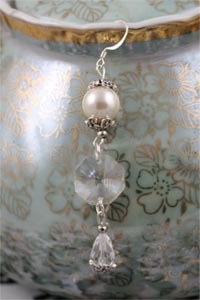 Frou Frou Designs
Let us take you on a journey too an enchanted garden where time appears to stand still. An imaginary place of childhood fantasy. Where a key turns a lock to secret places only seen before in dreams. A world of treasures and stolen kisses. Of autumn tea parties and forbidden love.
Peta Mathews creates jewellery that can be worn as the focal piece for an entire outfit. This design confidence is supported by intuitive expertise and additional studies completed at the School of Interior Design, University of Technology, Sydney.
Sourcing her beads and stones from Australia and ashore, Peta has drawn upon her love of classical design and an enthusiasm for more contemporary themes, this fusion proves highly successful. The designer has produced a beautifully finished range, combining colour, elements of vintage inspiration and various semi-precious stones with gold and silver. Each piece has its' own identity and it is this originality in design that makes Frou Frou designs so unique.
"I draw my inspiration from the beauty and form of natural elements and enjoy the juxtaposition of the placing these natural elements with the synthesised elements. By combining semiprecious stones and glass beads with fabrics and unique findings I am able to make Frou Frou designs fabulous." says Peta. "I encourage women to be vital and vivacious....To confidently wear my designs and express their own individuality."
Frou Frou designs explore every part of being a woman - embracing femininity and individuality.
Thanks to Frou Frou Designs here is your chance to win:
* Puff heart bracelet sml - $44.95
* Starburst Necklace - $89
* Drop pearl earrings - $44.95
Frou Frou designs has a fabulous range of necklaces, bracelets and earrings available from selected stockists.
www.froufroudesigns.com.au