Thanks to Warner Bros Home Video here is your chance to go back to where the Olsen Twins all began....Full House, Season 2 DVD Set. Runners up will win a mary-kateandashley brand tank top.
Take the Tanner family home again when Full House, the heartwarming family comedy, returns to DVD courtesy of Warner Home Video for it's second season.
Set in San Francisco, Full House chronicles the adventures of the Tanners, an unconventional family headed by Danny Tanner (Bob Saget), a doting father and recent widower who's left to raise his daughters. With his brother-in-law, the wanna-be rock star, "Uncle Jesse" Katsopolis (John Stamos) and his best friend, the stand-up comic, Joey Gladstone (Dave Coulier) by his side, Danny learns all about parenting three young girls, including eldest daughter, D.J. (Candace Cameron), Stephanie (Jodie Sweetin) and the baby of the family, Michelle (Mary-Kate Olsen and Ashley Olsen).
Season two finds everyone in the Tanner household adjusting to new life experiences and relationships. D.J. begins her first year in junior high and learns something new about friendship when she and her best friend Kimmy Gibbler (Andrea Barber) have a fight. Meanwhile, a nervous Stephanie begins her first year of school without her big sister and Michelle entertains everyone with her adorable toddler antics.
The grownups also face a few challenges of their own when careers, dating and love blossom for Danny, Joey and Uncle Jesse. Danny lands a job as the host of "Wake Up San Francisco" alongside Rebecca Donaldson (Lori Laughlin), a charming woman who lights a fire in Uncle Jesse's heart when they first meet.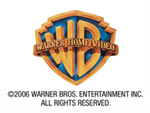 In Stores April 5, 2006