For the first time in board comes two classic Wiggles picture books, featuring everyone's favourite character, Dorothy the Dinosaur. With fantastic illustrations by Jonathan Bentley, these books are sure to be a favourite with every Wiggles fan.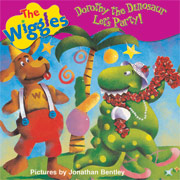 Dorothy the Dinosaur Let's Party Book
The town of Wiggles Bay is nearly ten years old - and it's party time! Every year a surprise guest comes to the town's party and Dorothy and her friends try to guess who it will be. This year they're going to get the biggest surprise of all!
ABC Books
Ages: 2-5
ISBN: 0733317707
RRP: $10.95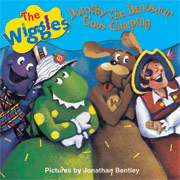 Dorothy the Dinosaur Goes Camping Book
Dorothy invites her friends to camp for the night in her back garden. They are going to have supper under the stars and tell stories until bedtime. But first they have to put up the tent - and that's when things get into a twist.
ABC Books
Ages: 2-5
ISBN: 0733317715
RRP: $10.95
Available through
www.abcshop.com.au