Thanks to Sony Pictures Home Entertainment here is your chance to win a copy of Greta on DVD.
Starring
: Hilary Duff, Ellen Burstyn, Evan Ross, Michael Murphy and Melissa Leo
Director
: Nancy Bardawil
Classification
: M
Running Time
: 88 minutes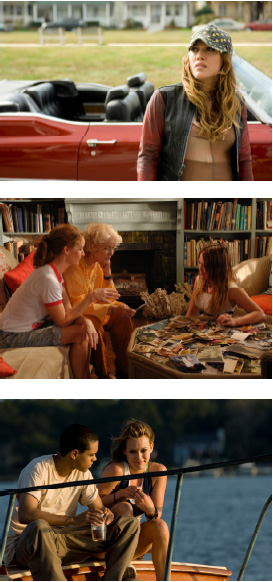 Before Hilary Duff graces Australia's television screens in the 2010 season of Gossip Girl, see her in this coming-of-age tale, which follows Greta's trials and tribulations over one summer in Long Island New York. A departure from Duff's usual 'sugary' characters, Greta is Hilary Duff's first dramatic role and well worth a watch.
Greta revolves around the forbidden romance of a waitress (Hilary Duff) and the restaurant's ambitious cook played by Evan Ross. After she falls for him, the couple's romance runs into a brick wall when her grandparents, played by veteran actors Ellen Burstyn and Michael Murphy, aren't impressed by the cook's criminal past.
Greta faces the ultimate battle of self as she battles to mend bridges with her family and to discover who she really is.
Greta
Order Now from CD Wow