To celebrate the release of the NEW Hallmark Interactive Sound Cards, here is your chance to win 1 of 3 card packs, valued at approximately $160 each.
If you're stuck for words, make some noise with the new must-have range of Hallmark Interactive Sound Cards, perfect for making your friends birthdays and special moments all the more memorable. Available from all major card retailers, Hallmark Interactive Sound Cards play original songs and sounds from your favourite singers, TV shows and movies.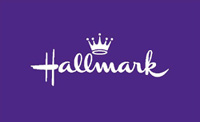 Each card pack up for grabs contains 20 cards, valued at $7.99 each, from movies and TV shows such as Twilight, Hannah Montana and High School Musical, plus many more!
For more information on Hallmark and to view the range visit:
www.hallmarkcards.com.au
---
TM and © 2010 SUMMIT ENTERTAINMENT, LLC. ALL RIGHTS RESERVED.
© DISNEY Based on the "Winnie the Pooh" works by A.A. Milne and E.H.
Shepard.
© DISNEY