Thanks to iCarly here is your chance to win one of 3 x iCarly iPlanner PVT Notes, your own private electronic planner.
iCarly is designed for today's 'wired' kids. Mixing TV and the web, you can watch iCarly on 'the box', see the webcast and visit the iCarly site. And if you really want to be famous, you can create your own video and hope it will be featured on a future webcast created during the television show!
With the cool new range of iCarly toys, kids now have access to the props to recreate their very own iCarly webisodes.
The iPlanner PVT Notes will help you plan your next webisode, rock the mic or be the star and lead your own interviews with the Megabyte Microphone; or listen to Carly chat as you change her fashions.
iPlanner PVT Notes (RRP $59.95*): this electronic planner will help you plan your next episode. Use the dry erase board and clipboard for planning, and then enter your secret code to unlock your private show ideas and notes.
For traditional fashion play, iCarly Fashion Switch Figures offer a trendy new twist with interchangeable vinyl fashions. Mix with the cool 2-in-1 iCarly Chat'n Interactive Playset to then bring the cast of iCarly to life with over 150 sound bites from the actual show for double-sided fun.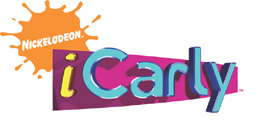 The iCarly toys are a must for techno savvy kids.
www.iCarly.com