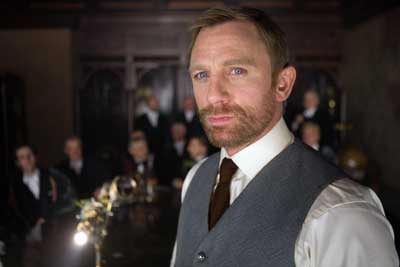 CRAIG SETS COMPASS TO RELUCTANT FAME
by Paul Fischer in London.
If you're Daniel Craig it helps to have a sense of humour. Dressed in a tailor made suit and tie, it was a smiling Daniel Craig who turned up in a London hotel room to talk about his role in the big-budget fantasy epic The Golden Compass. But these days he is best known worldwide as one James Bond, and clearly finds the fame associated with the iconic character, somewhat bemusing. Daniel Craig laughingly concedes that he avoids fame by having a sense of humor. "You have to with these things and I've just tried to remain who I am. My life has changed in the fact that I don't have the freedoms I did before, but I've also got a huge amount of other freedoms that have come along."
Those freedoms include picking parts are the antithesis of Bond. "I've completed a film this year with a close friend of mine called Flashbacks of a Fool, which he wrote about five or six years ago and we've been trying to get it off the ground. I play a movie star who goes through a huge change in his life, which maybe sounds a bit arrogant but the story is about growing up, what we learn when we're children and how we are formed as adults. We shot it in South Africa and it's a very simple story."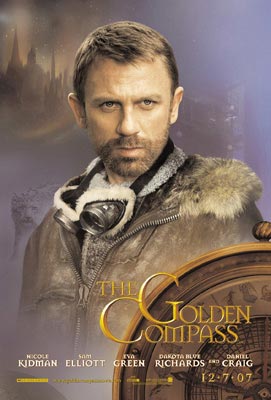 Daniel Craig has had to deal with the British press in particular, probing Daniel Craig's personal life, but he is philosophical about that aspect of this business. "I remain as private as I possibly can and that really is very important to me. I've never actively gone looking for self-promotion, because I don't do it very well so there's another reason to not do it. If I'm promoting a movie like Golden Compass then I'm talking about my work. I'm very proud of this, I think this movie works really well and it's a joy to do, but it's got nothing to do with my private life. I'm not stupid enough to believe that the press's interest in my private life wouldn't happen., but I just have to find my way of dealing with it. I mean who knows what will happen tomorrow, but at the moment it's alright."
Daniel Craig is more interested in talking about his latest movie, the first in the His Dark Materials trilogy, The Golden Compass, in which a bearded Daniel Craig assumes the role of Lord Asriel. Daniel Craig says he didn't think of this trilogy of films as being yet another franchise, but "I was genuinely such a fan of the books that when I heard that they were making it I thought, 'I'd like to do this and get involved.' I'm such a big Phillip Pullman fan as well as his philosophies, morals, the way he looks at the world and mostly the lessons in the stories. He does what he does brilliantly as a writer, in that he writes children's stories, but with major adult themes and major ideas about being a good person and making the right choices."
Daniel Craig says that what he liked about his character was "the fact that he's a bit of a revolutionary and wants to basically mix everything up." Daniel Craig admits that he is not surprised by all of the controversy regarding the religious aspects of this trilogy of novels and the subsequent film adaptation. "I get that and I know Phillip [Pullman] has been very vocal about it. For me, I don't think the story is anti-religious in any way and I think what they're more against is the control and misuse of power that any organized religion or any political organizational exercise over people they're supposed too represent. The movie and the character I play sort of have this revolutionary idea of splitting all of the universes up so that all these ideas start flooding people and the whole thing gets turned on it's head so they can move on. I think the classic thing is the majority of the people who are criticizing it probably haven't read the books and they need to and I'm sure the Catholic Church which has said this is an attack on the Catholic Church can handle."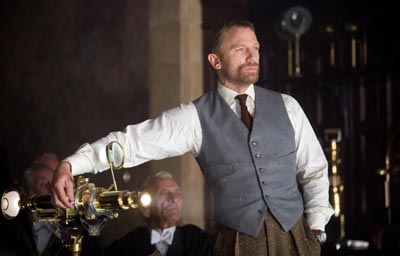 The striking thing about Daniel Craig is his sincerity, as well as his sense of humour. Prior to taking on the mantle of 007, Daniel Craig was an actor getting raves for an assortment of British films, that established him as one of Britain's finest new generation actors. It was amid such acclaim that James Bond beckoned and he admits that initially, he was "very much against it."
What changed his mind, was "the script and the fact that it seemed to me that I would be able to sort of dedicate, get involved with and make something of. I've always been a Bond fan and I've always wanted the films to be good, so when it came along and I read the script I thought there was genuinely an opportunity to make a good movie with one of the most classic icon figures in movies."
Daniel Craig says that because of the possibility of the Screen Actors Guild going on strike from July, he would have to start shooting the next Bond film pretty much now. "The writer's strike doesn't affect us because we have a script," a script, Daniel Craig says, which is not based on any of Fleming's remaining work.
"There's nothing left as far as I know. The funny is if you read the Flemings, which I try to plough through occasionally, there's an awful lot of story lines that have never been used, because obviously the films are based on the books, there are still ideas that we can sort of pluck from." Daniel Craig says that the style of the next Bond will be as close to Casino Royale and will remain free from the jokey style of film that resonated post-Connery. "The idea of having jokes in Bond I don't think is completely wrong, but I think the jokes to need to come out of tension. There needs to be moments of humor because we've all been sitting on the edge of our seat, but I don't think you should write gags in Bond." This is despite a recent interview in which Daniel Craig said there would be more humour in the next one. "I was lying," Daniel Craig says laughingly. "I said yes it's going to be funny, but I don't remember saying that, but if I did I'm not going to shy away from the fact the occasionally there should be humor. I just don't like written gags. That's not the way I've ever liked working and I don't t think that's funny myself."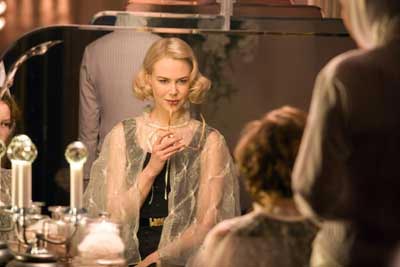 Daniel Craig says that director Marc Forster will bring a unique perspective to the franchise. "If you look at his current body of work that in itself makes me very excited, because they are such a diverse look at the world; I'd want us to have that. Marc is very solid and that for me is crucially important because this movie needs to jump on from 'Casino Royal' and take it somewhere else. Marc is totally inspired and is really just keen to get started." The actor smiles when asked if he thinks the British press will be calmer for the next movie. "I don't think so, no. I mean maybe, but the thing is the pressure is now on in a weird way. Beforehand I was getting so much criticism and I knew that we had something good to do, but we had a movie that I knew deep down that whatever would happen we we're to make a good film because we had to, so I tended not to worry about the criticism. The thing is now, we've really got to turn out the goods because if we don't then they were right and that can't happen."
Given strikes and other commitments, Daniel Craig is trying to figure out what lay ahead and of course he has no idea whether the last two Dark Materials will be filmed. "It just depends on how well we do here. I try not to count chickens, because there's no point or you'd go crazy. We're in good shape and I'm very happy with the way this is working out. I'd love to get involved with it, if they do another movie, But It's not my job to make that work, which is why I pay people fortunes to make that happen."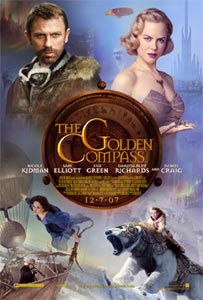 The Golden Compass
Starring: Nicole Kidman, Dakota Blue Richards, Sam Elliott, Eva Green, Daniel Craig
Directors: Chris Weitz, Bob Shaye
Based on author Philip Pullman's bestselling and award-winning novel, The Golden Compass tells the first story in Pullman's His Dark Materials trilogy. The Golden Compass is an exciting fantasy adventure, set in an alternative world where people's souls manifest themselves as animals, talking bears fight wars, and Gyptians and witches co-exist. At the center of the story is Lyra (played by newcomer Dakota Blue Richards), a 12-year-old girl who starts out trying to rescue a friend who's been kidnapped by a mysterious organization known as the Gobblers - and winds up on an epic quest to save not only her world, but ours as well.
Other Interviews:

Dakota Blue Richards - The Golden Compass -
www.girl.com.au/dakota-blue-richards-the-golden-compass-interview.htm
Nicole Kidman - The Golden Compass -
www.femail.com.au/nicole-kidman-the-golden-compass-interview.htm