Dr Girl
Each month, Dr Girl will advise and answer all YOUR medical concerns and queries.


All most everybody worries about what will happen in the future. The prospect of not knowing if something good or bad will happen to you in the near future can produce a lot of fear and anxiety. As a result, here is a list of techniques and suggestions on how to manage this fear of dealing with the unknown
More...
Everybody deals with anxiety and depression, however some people have a hard time in managing it. As a result, here is a brief list of techniques that a person can use to help manage their most persistent fears and every day anxieties.
More...
Sometime or another we will experience a time when we are alone. The first step is to become comfortable with yourself and having the self-confidence that you will be able to manage being alone. There is nothing wrong with being alone. If being alone bothers you then seeing a counselor can help you with these issues.
More...
Young people all around Australia are being asked to quit smoking today, on National Youth Tobacco Free Day. Smoking habits can start in the early teens, so refusing to take up the habit before it develops is the key.
More...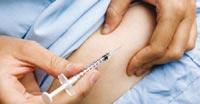 Most of us can only imagine how debilitating it would be to live without our body's only natural line of defence. Unfortunately, it is a reality for over one million Australians - an issue that will be addressed in the Garvan Institute's free public seminar on autoimmune diseases
More...
In Australia and around the world, Chlamydia infection has been on the rise for several years. Chlamydia rates in Australia have been going steadily up by about 20% per year since 1998, when proper national statistics started being collected. The latest figures tell us that in 2006 there were over 40,000 cases of Chlamydia infection notified to health departments around Australia.
More...
Over the past five years there has been alarming increase in HIV cases in Australia, particular Victoria. This concerning statistic has been intensified by recent research that draws a link between HSV & HIV. Cairns Sexual Health Director, Dr Darren Russell believes that the tie between HIV and HSV2 is a major concern and feels that Australians need to be aware that having the herpes virus increases the risk of contracting HIV.
More...
Influences from family & friends influence how a young person understands and develops opinions about health issues related to sex, such as sexually transmitted infections, including Chlamydia.
More...
Another Australian first in the fight against cervical cancer: New vaccine for women 27-45 years. new research finds an estimated one million Australian women have had an abnormal Pap smear at some time in their life.
More...
Chlamydia infection is an interesting issue to consider when it comes to health. Most people with Chlamydia don't have symptoms and might feel perfectly healthy. In fact, the only way that they might discover they have it is if they accidentally give their infection to a sexual partner through unprotected sex.
More...
TV personality Laura Csortan, 30, has been using NuvaRing for the past few months. This is her story.
More...
New evidence suggests that a defective skin barrier is the primary cause of eczema, not the immune system, as previously thought.
More...
Do you feel scared of gaining weight? Did you skip breakfast this morning? Do you see models in magazines and feel envious of their bodies? Are you obsessed with how fat or thin you are?
More...

My boyfriend and I have been having sex for a while (I am 16) and we use condoms. On the weekend we did it and when we went to clean up we saw the condom had broken.
More...

My boyfriend loves to go "down on me" but I am sooo embarrassed when he does. I hate the way I look "downstairs" and am worried that I might have a horrible stench!
More...

I am 13 years old and I have had my period for almost a year and a half and my breasts still haven't grown. Is there something the matter with me?
More...

Both my mum and older sister have spider and varicose veins on the back of their legs and most of the older women in my family do too.
More...

It is common that when you first get your period that it can be irregular for 2-3 years because there are often cycles without ovulation.
More...
---