For stunning yet affordable lingerie, you can't go past the exclusive European design lingerie by
Ennia Lingerie
. Their high-quality pieces are modelled on the top French & Italian brands, but are available at much lower prices, allowing you to feel girly and sexy at an affordable price!
Utilising the finest European materials, including the deluxe 'Leavers lace' from Calais, France,
Ennia Lingerie
is available in all sizes, and in a range of stylish colours and designs. $20 will be knocked off your first order, and postage is free within Australia.
As you browse through
Ennia Lingerie
's five stunning collections; Cabaret, Elite, Fun, Dreams and Invisible Touch, be prepared to meet with sophistication, style and stunningly exquisite designs.
Only the highest quality materials are used to bring you their chic garments; embroideries from Switzerland, Austria, France and Italy, and the famous Leavers lace from France add a touch of lavishness.
Take a virtual sashay down the aisles and feast your eyes upon their range of padded/unpadded/half padded bras, delicately embroidered with floral, or other intricate and stylish designs.
Peek through their elegant array of knickers and choose between high or low cut, G-string, lace or cotton panties. Briefs are designed not to ride up into aspirant G-strings, providing comfort and support all day. Find suspenders and garters in any colour, and look through the plus-size items. Should an item you would like to buy not be in stock in your size, the workshop in Spain will make it for you. All items come with a free gift box, ensuring your items make it to you safely.
Spoil yourself or your loved one this Valentines day, and indulge at
Ennia Lingerie
.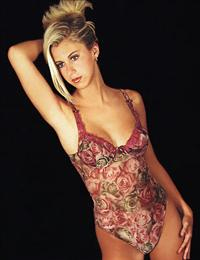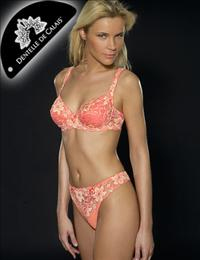 Only the best is good enough for you... Ennia Lingerie