Fashion & Beauty
Be kept up-to-date on the latest fashion trends, beauty news, hair tips and all things glam!

For information on how to submit your products for review click here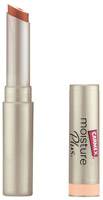 The new Carmex Moisture Plus Ultra Hydrating Lip Balm in Peach Sheer Tint contains all the nourishing properties that are the hallmark of the Carmex Moisture Plus range, including the goodness of Shea Butter, Vitamin E and Aloe, as well as the must-have SPF 15. Now you can look glamorous and on-trend this season while enjoying your peachy perfect pout!
More...

This premium set includes the luxurious Pearl Styler and Salon Collection 2000-watt dryer. Complete with a professional styling brush and a handy designer carry bag, this set will keep your mum smiling all year round.
More...
Jojoba Starter Pack, a great way to revamp your skin care routine with the essentials that make glowing flawless skin.
More...
As the weather heats up and your schedule becomes even busier with dinners, drinks and the quest for summer fitness, Nivea For Men understands that it can be hard to find the time to look after your skin.
More...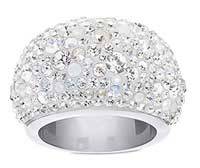 For some instant glam, add the white version of the Swarovski Chic Mini Ring to your wardrobe.
More...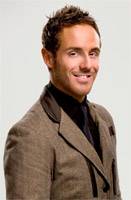 Donny Galella has provided his Top 10 Tips To Get That Downton Abbey Style and a trio of images containing dresses and accessories so you can wear the Downton Abbey fashion, now.
More...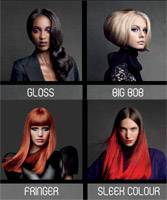 Schwarzkopf has announced the key hair looks of 2013, predicting the four key trends that will be prominent this year: Gloss, Big Bob, Fringer and Sleek Colour.
More...
If you're stuck for ideas on how to show your love and appreciation to your mum this Mother's Day then LUSH Fresh Handmade Cosmetics can help out.
More...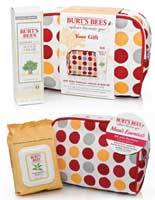 This year on Mother's Day, thank mum for years of love and care with Burt's Bees' special Mother's Day gifts that are a natural indulgence for mum, everyday.
More...
Beware of the Weekend Werewolf - Majority of Australian women are steering clear of their stubbly partners until they are clean shaven on Monday morning.
More...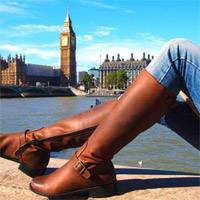 The Bootmakers are dedicated to providing their customers with fashion that fits; beautiful boots individually handcrafted exactly to the specified height, calf and ankle measurements of its clients.
More...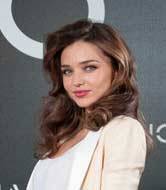 VS Sassoon launches the new Pro Styler Ionic. This rotating hot iron is a true multi-styler in one, with just one tool you can create flicks, waves, shaped ends and straight styles all while adding silky shine and body!
More...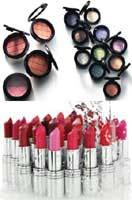 This season Nutrimetics is launching a revelation in colour matching, with the Nutrimetics Colour Wardrobe, a new system to find the shades that suit every individual's skin tone, for a custom-fit and flawless make-up finish.
More...

Loving Tan? With so many self-tanning products on the market, how do you choose the most effective and professional formulation?
More...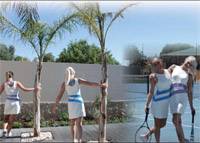 Emily describes the 30:fifteen range as sporty yet girly. She wants every woman to embrace their active lifestyle while performing in clothes which have been designed to suit their every need and their desire to look stylish.
More...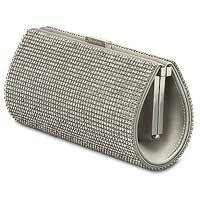 Shake the red carpet envy with glamorous Swarovski accessories.
More...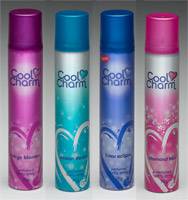 Cool Charm introduces a a selection of all-day, all over fragrances in their body spray collection: Ocean Desire, Diamond Bliss, Tokyo Blossom and Pink Pearl.
More...

Big romantic curls are rocking right now – there are so many takes on this great look happening in Hollywood at the moment and we love them all – so much in fact we are launching the new VS Sassoon Big Hair Soft Curls Styler so you can translate this key look for yourself quickly and easily.
More...
Dermalogica is about to change the way the world cleanses with PreCleanse. With today's long-lasting, longer-wear, "indelible" cosmetics, and speedy skin care regimens (the average person spends less than 20 seconds cleansing!) skin care problems such as clogged pores, dull skin and blackheads are practically inevitable.
More...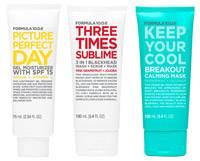 Formula 10.0.6 knows that the adolescent years can be tricky, which is why its latest products are designed to tackle the most troublesome of teenage skins and ease the stress of growing up.
More...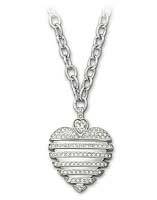 Swarovski celebrates Valentine's Day with a number of special heart-themed items which feature signature sparkling crystal accents and wonderfully eye-catching colours.
More...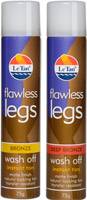 Long lasting leg makeup for bronzed, flawless legs. Covering freckles, veins and imperfections, Le Tan Flawless legs creates beautiful, smooth, bronzed legs for any occasion, day or night.
More...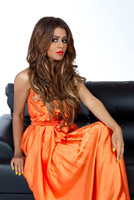 Clip in human hair extensions by Ebony & Ivory are created for you to add length, volume or colour and be daring with your luscious locks. Ebony & Ivory Human Hair Clip in Hair extension simply clips in and out in seconds.
More...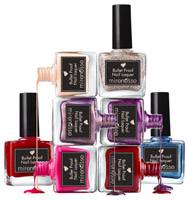 Mirenesse Bullet Proof Nail Laquer is a brilliant new innovation in nail colour giving you a chip resistant, gel-like finish at home! This stay-fast, chip-resistant colour has an inbuilt nail hardener to strengthen and protect the nail over time!
More...
---