Games & Toys Releases plus Reviews
Girl.com.au will keep you updated with the latest Toy & Game releases, plus offer ongoing free games for you to play anytime.

If you would like to submit your own review on a PC, Playstation, Nintendo, Xbox, DVD or Board game we'd love to hear from you. Email girl@girl.com.au


AFL Pillow Pets are kicking goals for kids this winter - who will be your favourite?
More...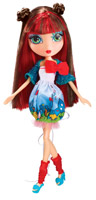 Check out the newest fashion doll sensation…. La Dee Da is turning fashion dolls from ordinary to extraordinary! With their Rowdy, Shouty and Chic fashions, La Dee Da dolls are a stunning collection where everyday things inspire unexpected fashions!
More...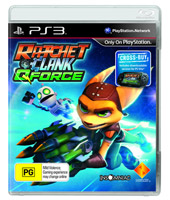 This fun-sized adventure features a campaign you can play single-player or in co-op. It's classic Ratchet & Clank gameplay with a base defense twist. Even after you play it once, you'll want to try again to improve your scores and times!
More...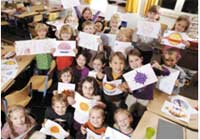 For the sixthconsecutive year, writing instrument company STAEDTLER and Save the Children have joined forces globally in support of World Kids Colouring Day. Children are again invited to participate in this colouring campaign to help disadvantaged children.
More...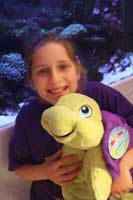 PILLOW PETs, are set to raise funds for the Starlight Children's Foundation, helping to put smiles on the faces of seriously ill children across the country, with the release of Sandy the Sea Turtle.
More...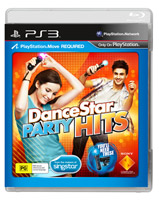 With DanceStar Party Hits, you can workout as well as party. Boost your fitness with the burning workout mode while the in-game calorie counter tracks your weekly progress of your exercise regime in the comfort of your living room.
More...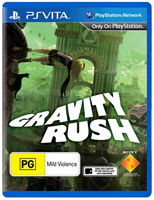 Told in stunning graphic art style, Gravity Rush follows the story of a young girl, Kat, as she attempts to thrive in a world that's crumbling around her. Struggling to regain her lost memories in a world unravelling before her eyes, a chance encounter with a mysterious black cat gives her the power to control gravity.
More...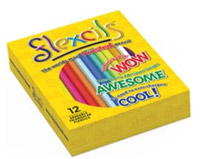 An ingenious new range of flexible coloured pencils that will never break or need sharpening has just been released in time for Christmas.
More...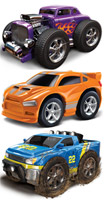 Nano Speed are performance-based micro-vehicles that clock in at a ridiculous scaled speed of 1046kph!!
More...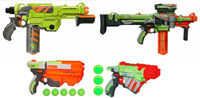 The world of Nerf blaster play changed forever on 10.9.11, with the official introduction of the Nerf Vortex collection. This unique blaster experience offers fans the latest in performance and disc technology, and allows them to create some of the best blaster hybrids featuring accessories that are compatible with both N-Strike and Vortex blasters.
More...

Angry Birds plush toys are a favourite for kids this Christmas with the Talking Plush top of the list.
More...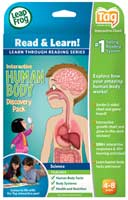 The LeapFrog Tag Interactive Human Body Discovery Pack lets kids explore how amazing the human body is and how it works.
More...

The super soft, cute and huggable Pillow Pets are being joined by some new friends - Zippity Zebra, Friendly Frog, Jolly Giraffe, and Fiery Dalmation!
More...
Squish, squash, and shape the cosmic Gloopiter putty into a monster's body, then add googly eyes, clawed arms and other scary monster body parts.
More...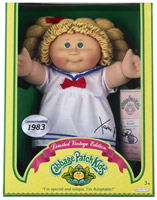 Everything old is new again! Meet the new Vintage Kids just delivered to the Cabbage Patch. Just like the ones everyone used to collect, the Limited Vintage Edition kids have wool hair, stitched soft bodies and original 80s fashions.
More...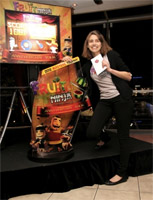 300 million Ninjas, 50 billion combos and 1.5 trillion fruit sliced from the most successful Australian-made game in history!
More...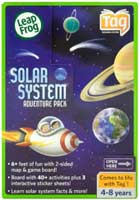 For kids aged 4+ and new to the award-winning Tag Reading System range is the Solar System Adventure Pack. Kids can take an out-of-this world adventure with the interactive book that brings the solar system to life.
More...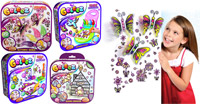 These stickers re-introduce kids to the world of arts and crafts, introducing a new way to decorate walls, windows and books that is guaranteed to keep your kids busy (and bright!) during weekends and the school holidays.
More...
The Nerf N-Strike line has a strong history of delivering blasters with high-performance, intense power, and serious style. Now, with the introduction of the glow-in-the-dark N-Strike Rayven blaster, the N-Strike line also offers Nerf fans a "light" in the darkness.
More...
---