Great Lengths
are 100% natural hair extensions which since 1991 have achieved international recognition and success in over 45 countries.
Great Lengths uses only 100% human hair which has a slight natural wave yet is easily straightened and styled into your desired look. After extensive research Indian hair was chosen as the superior and most suitable hair for extensions that will blend in perfectly with your own hair and look superbly natural.
Great Lengths uses a patented system which pre-bonds the hair to ensure easy application and long lasting results. The patented protein polymer bond used allows for compatibility with the elements your hair encounters such as heat, water and sunlight. Most importantly after the bonding is dissolved using the Great Lengths removal solution your hair is in a natural state with no damage to the cuticle.
Great Lengths uses advanced technology at their laboratories in Italy to transform the hair without damaging it. The depigmentation method takes from 15 to 20 days. This allows the hair pigment to be released slowly and uses no peroxide or ammonium derivatives which damage the structure of the hair.
The choice of colours, lengths, thicknesses and decorative strands allows for hundreds of possibilities for your truly unique and personalised head of hair. There are 40 natural shades, 14 fashion alternate colour shades and Diamond strands, which use Swarovski crystals to choose from. The hair can be further personalised to exactly match your natural colour and style as it is 100% human hair.
The process of consultation with your stylist is an important step to ensure the desired outcome for the Great Lengths extensions is achieved. The colour, length, cut, style, finished look, maintenance and pricing must all be decided. There is a choice of four lengths ranging from 30 to 60 centimetres, depending on how many strands needed the price will vary for the desired look.
With regular maintenance which includes brushing daily with a soft bristle brush, the extensions can last up to six months. However it is recommended that after approximately 3 months some strands will need to be replaced.
The numerous benefits in using Great Lengths Hair extensions allow for hair that was once ordinary to become the hair you have always dreamed of. The strength and body of the Great Lengths hair allows for transformed texture, volume, colour effects and length with hair design options that are only limited by your imagination.
www.greatlengths.com.au
---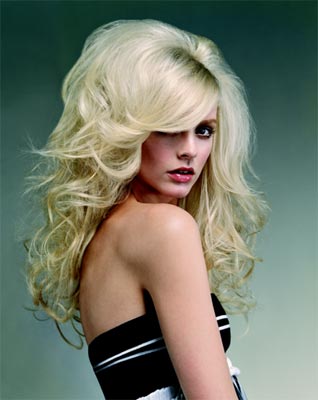 Our satisfied beauty reviewer says:
"MAKE YOUR DREAMS A REALITY" is the statement made by Great Lengths and I am certainly living the dream that I have harboured for 25 years! My only regret is that I waited so long to look and feel so wonderful, and so different!
My experience with Great Lengths hair extensions, performed by Jae Teasedale at Tonik in St Kilda was a total pleasure from consultation to the final result. On completion I walked down a crowded fashionable street with a huge smile on my face, a spring in my step and a confidence I could not have imagined.
My hair has always been a part of me I was not happy with, I have been attempting to grow it for years but it only gets weaker and thinner at the ends with no weight and is impossible to style, regardless of the products I have used. There seemed no hope for my fine lank damaged hair.
The question I ask now is..
How did I live without Great Lengths hair extensions?
I feel so very excited to finally after many years of disappointment and envied glances at females who possessed luscious, thick, swinging and healthy locks to know my hair looks as good as that now! Great Lengths applies hair that is in much better condition than your original hair and will style easily and the style will last!
Talking to Jae while having my gorgeous new hair applied was most informative and revealed to me the true extent of the brilliance and uniqueness of Great Lengths hair extensions.
I believe there are many misconceptions regarding hair extensions, their purpose and application, which in no way apply to the Great Lengths product.
Jae informs me that many clients present themselves for repair work on an unsuccessful colour and/or style job. The extensions can be used for adding highlights and lowlights and the average amount of colours used is 3-4 to obtain a natural look. I personally had three different blondes and one copper which I am unable to distinguish from my own natural hair. The colour blend is unbelievably natural and the joins to my own hair are perfectly placed to achieve an undetectable and seamless result.
People who have never previously considered themselves as candidates for extensions should now realise the price and availability are well within their reach. Great Lengths hair extensions are not just for celebrities or models/actors but for anyone who desires more hair, better hair, longer hair, more fashionable hair. Hair that will be noticed and admired!
There are many options which mean you do not have to begin with a full head or the longest length. I had 80 extensions of 40 centimetre length which is about a three quarter head and the difference is tremendous. I can still touch up/ colour my root area without worrying about damage to the joins which is comforting. The joins can be tailored to look most natural between upper and lower levels, there is no large chunks of hair being applied, but perfectly measured amounts to achieve a most natural result.The Great Lengths hair is not 100% straight so can be dried naturally to reveal the desirable wavy hair which your own hair will fall into and move with. In addition the Great Lengths hair is very easy to straighten, manage and style leaving many exciting styles to experiment with...I can not wait!
Jae Teasedale has been working with Great Lengths for 7 years and with hair extensions for 17 years. The wonderful salon Tonic in Acland Street St Kilda has been owned by Jae for 12 years and in addition Jae is one of only two trainers for Great Lengths in Melbourne.
I thoroughly enjoyed my time at Tonic, it offers a relaxed yet completely professional operation which Jae prides on having every client leave with precisely the look they came in for. Jae has a delightful and welcoming manner which is truly personal yet 110% professional. Jae actually listens to what you want and will use his extensive experience and expertise in creating the best possible outcome.
The abundant Great Lengths stock available, the ease in attaching and removing the hair and the fact that only 100% human hair is used ensures Jae has total belief in the Great Lengths hair extensions and seems inspired and rewarded to bring such transformation to his clients.
After three days of living with my new extensions I am still as excited as I was when I first walked out of Tonic. Every morning I look forward to styling my hair, which for the first time in my 35 years I do not have to wash every day! The Great Lengths hair holds the style!
I am more impressed with Great Lengths hair extensions than ever and know I will never go back to having the fine boring hair I have endured for so long. I have always coloured my hair as do the majority of females, I truly believe this is a more important step than colour. Colour alone does not give thick luscious locks.
Jae said I would feel like a new woman and I do!
Thank you Great Lengths! Thank you Jae from Tonic!
MAKE YOUR DREAMS A REALITY with Great Lengths Hair Extentions
www.greatlengths.com.au
Book your consultation now through:
Salon Tonik
Shops 4 & 5 Safeway Arcade
117 Acland Street
St Kilda, Victoria, 3182
P: 03 9534 7926