Hot Drama
Hot on the heels of the Wella Professionals Trend Vision 2012 Collection launch comes the Wella Professionals Seasonal Collection, entitled Hot Drama. The Autumn/Winter Collection incorporates two stunning looks, Grace and Blaze, which reinterpret the avant-garde Trend Vision styles created by world-renowned Global Creative Directors, Eugene Souleiman (Care & Styling) and Josh Wood (Colour).

For the debut Seasonal Collection, Wella Professionals called on two of the brand's most accomplished Regional Creative Directors, Darren Ambrose (Care & Styling) and Stuart Bane (Colour) to employ their exceptional talent and creativity in reimagining the Trend Vision looks for fashionistas across the globe. The results are both short and long looks that are wearable and stylish, reflecting current hair trends as predicted by Wella Professionals.

Marie Uva, Wella Professionals Colour Ambassador predicts that these looks will be popular this year, saying: "Grace was influenced by DKNY's SS/12 catwalk show and Blaze took inspiration from the Antonio Marras SS/12 show. These looks are relevant and on-trend, so I know I'll be getting lots of requests for styles like these this year. "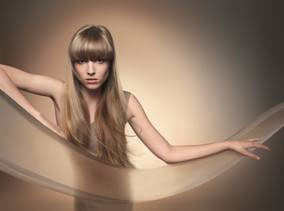 GRACE: The Modern Muse
Wella Professionals has predicted the Grace style to be popular in Autumn/Winter 2012, which is inspired by nature and is poised, perfect and pure. The style is effortlessly radiant emanating a warm, golden glow from within and maintains a refined and glamorous composure.

Darren Ambrose comments on Blaze:"For the Grace look we played with matte and high-gloss definition to enhance the opulent desert tones and create an expensive-looking finish."

Stuart Bane added: "The looks feature diffused colour, with a play of light going on - soft, but still vibrant and lively. We created a seamless effect, working with new tones to create a very modern style."

Style Instructions for Grace: After visiting your stylist to get the perfect Grace-inspired cut, create the look at home by mixing Wella Professionals Velvet Amplifier and Wella Professionals Flowing Form in your hands and applying to damp hair before blow-drying smoothly into shape. Follow with Wella Professionals Thermal Image or Wella Professionals Ocean Spritz and use straightening irons to create loose texture in the ends.

Darren explains the thought process behind styling Grace:"Both cuts are very airy, very loose and workable, so for the styling we focused on enhancing the light reflection and iridescence of the colour - not overloading, just using product to create shimmer and bounce the light that shines on it; adding strength where needed."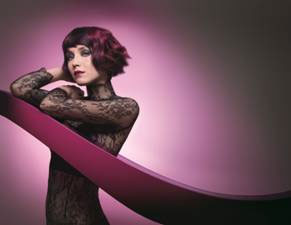 BLAZE: The Femme Fatale
Wella Professional's second hair trend prediction for Autumn/Winter 2012 is Blaze, a fiery diva who steals the show with her attention-grabbing attitude. Blaze has been created with a strong Latin influence, is overtly sensual and naturally confident.

Stuart details further:"For our interpretation of BLAZE we used an 'impressionist technique', taking a free-hand approach to create a more dramatic effect - a creative but still very easy-to-use technique."
"Blaze has a really strong, vibrant attitude - the vivid palette is slightly edgy and underground, but still with a classy edge to it," added Darren.

Style Instructions for Blaze: After visiting your stylist to get the perfect Blaze-inspired cut, create the look at home by mixing Wella Professionals Velvet Amplifier and Wella Professionals Boost Bounds in your hands and applying to damp hair before blow-drying smoothly into shape.

Use a waving iron to create deep, structured waves and follow with a spritz or two of Wella Professionals Create Character to fix before using fingers to break up the ends, creating texture and definition.

Darren commented on styling Blaze, saying:"For both cuts, we created some beautiful deep waves with a waving iron and then shattered it up with the fingers to create definition and texture. We chose products that give a slightly more wet-look effect, creating extra detail and shadow in the hair and capturing that Latino influence and idea of heat and moisture in the air."

Care: For the perfect base to create both the Grace and Blaze looks, shampoo and condition hair daily with the Wella Professionals Brilliance range, specially designed to enhance the brilliance of Wella colour, and treat hair to a weekly deep conditioning treatment with Brilliance mask.

First showcased to hairdressers and global media at the annual International Trend Vision Awards 2011 in New York, the Wella Professionals Trend Vision Trends are the benchmark of the hairdressing industry, recognised worldwide as the gold standard in directional hair design. With the initiation of its Seasonal Collections, Wella Professionals aspires to empower people to place themselves at the heart of trend inspiration by experimenting with the latest in cutting-edge hair fashion.

Please visit the Wella Professionals ANZ Facebook page for the latest in what's hot in hair and tips from our Wella ambassadors: www.Facebook.com/WellaProfessionalsANZ