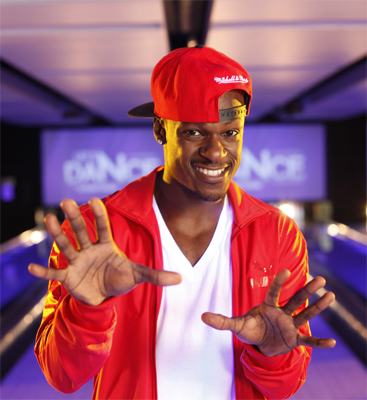 Let's Dance with Timomatic on Disney Channel!
Disney Channel offers Australian viewers the chance to star in world premieremusic video!

Let's Dance on Disney Channelis teaming up with Australian starTimomaticto offer Australian viewers a once-in-a-lifetime opportunity:to feature ina new Timomatic dance videofor his soon-to-be-released song Save the Dance Floor!

Australian boys and girls aged eight to 18 are invited to film and submit a video ofthemselves dancing. Disney Channel will selecta number of the dance videos, and these dance videos will feature inthe new Timomatic dance video.

"Let's Danceon Disney Channel is about using all your passion, all your energy, all your mind to just dance - enjoy it, focus and work hard… and of course have fun. Your dance clipcould end up in my new dance video!" said star of the dance video, Timomatic.

The final dance video will go to air in a world premiere on Disney Channel on23 July 2012.

Tune into Disney Channelfrom Monday - Friday between 5pm - 7pm from 18 June - 10 July to see if your video has been selected to feature on-air in the lead up to the final dance video launch.

Disney Channel is providing a range of tipsto assist participants produce high quality submissions on www.DisneyChannel.com.au including Timomatic demonstrating the dance moves for entrants to learn, Director's tips on how to submit the best video and an inspiration corner.

Best of all, entrants do not have to be traineddancers to submit a video - Timomatic and Disney Channel are looking for creativity, diversity and apassion for dancing!

To participate, entrants must submit up to four 15 second videos from 4 June 2012. Entries close on 10 July 2012.