MAGICKAL MAKEUP TIPS
Girls love makeup! It has the ability to lift our lives out of the ordinary and transform not only our looks, but our attitudes.
The natural magick of Witchcraft is about tapping into the power that lies within us but that we are often numb to as we get caught up in the stress of urban everyday life.
Applying make up can be a ritual that makes us feel good, and sends a positive message to those around us.
Choosing colour consciously can further enhance makeup's appeal and the ability to transform.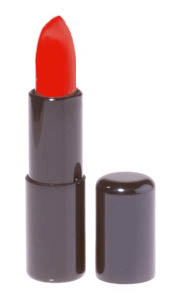 Do you want to seduce someone? Wear red lipstick - it is the colour of passion and lust.Do you want to solve an argument? Wear pink lipstick for love and communication.Do you want everything you touch to turn to money? Wear green nailpolish - the colour of prosperity.Do you want to see with clarity and encourage those who look at you to feel peaceful - wear blue eyeshadow - the colour of harmony and insight.Do you want to be in touch with your inner Goddess? Wear silver and gold sparkles - the colours of divine inspiration and light.
Apply your make up with magickal intent and you will not only look gorgeous but be gorgeous too!
-
FIONA HORNE