USA OLYMPIC COACH CLAIMED BY COASTALWATCH
Ex-USA Olympic Coach Don St. Pierre has swapped the snow boots for double pluggers, leaving a hectic life in the States for a family life in sunny Sydney! Unsurprisingly, with his heart still on the slopes, St. Pierre has taken up a role in Australia's snow industry, as a Business Development Manager at Coastalwatch's new division, Mountainwatch.
"Coaching saw me shovelling snow and booking travel to perfecting the techniques of elite athletes and managing theOlympic selection process, so I think I can handle the diversity of my new role at Mountainwatch," said St. Pierre.
St. Pierre is joining the team at a critical time, as the existing successfulCoastalwatch model expands globally, and the business expands acrossindustries, from surf now into snow. Mountainwatch will provide live vision fromAustralia's snowfields, engaging editorial and accurate snow and weatherforecasting.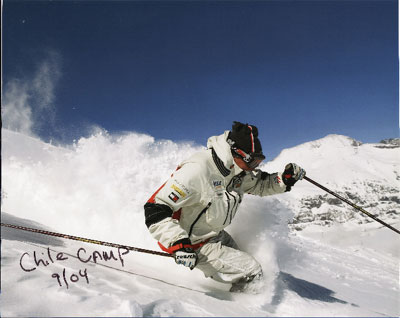 Coastalwatch Executive Chairman, Kim Sundell, is excited to have St. Pierre on the team. "St. Pierre brings vitalinternational knowledge to our team at an important time, as we expand overseas and into a new weather domain,"said Sundell.
After a highly successful career as Head Coach and Manager of the USA Freestyle (Mogul) Ski Team, St. Pierredecided to permanently reside in Sydney with his wife and Australia's 2001 World Championship Silver Medallist Maria'Maz' Despas.
"After thirty years of travel at resorts all over the world I thought it was time to settle down with my family," said St.Pierre, "being away from home eight months of the year became increasingly difficult after my sons were born."St. Pierre married Despas in 1998 and they now reside in Manly with their sons, three year old Oscar and four year oldOliver.
St. Pierre's coaching career highlights include his athletes winning nine Olympic medals and 30 World Championshipstitles. St. Pierre has also been Director of the Thredbo & Perisher Blue Freestyle Programs, the National Coaching Director of the Australian Ski Federation Freestyle Team and the Director of the USA Development Freestyle Ski Team.He graduated from the University of Colorado in 1985 with a Bachelor of Arts, Business Recreation.Coastalwatch looks forward to launching Mountainwatch by May 2009 and is excited to have a person with theexperience, knowledge and calibre as St. Pierre on the Mountainwatch Team - stay tuned!
Coastalwatch links viewers to live coastal images via a national network of web cameras and provides a range ofcurrent information about coastal conditions, as well as news about coastal issues and events.
www.coastalwatch.com