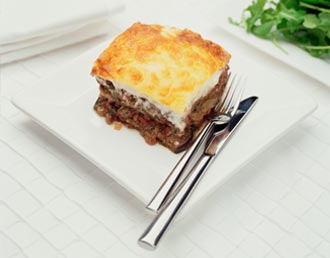 Leading Australian dietitian Karen Inge, APD believes that anyone can get on the road to a healthy weight, by adopting some healthy lifestyle changes.

"Each year in Australian many people cotton onto the newest fad diet and the latest "quick fix" exercise machine and this is simply not going to work in the long term" says Karen Inge.
The best advice is to ignore the quick fix concept and stop wasting money on weight loss pills and portions such as fat blasting powders. Eating simple and nutritious meals with fresh ingredients, combined with daily exercise is the key to feeling healthier faster and cutting the kilojoules for weight loss. So make sure any weight loss programs you follow have a healthy eating plan including fresh and nutritious food as well as daily exercise at the foundations".

Karen, along with the makers of Gourmet Garden, offers plenty of free recipes that are super-easy, tasty and healthy. Following these simple recipes, a healthy and nurtrious meal can be prepared using as little as five ingredients and some with a cooking time of 15 minutes. It is all about combining fresh produce with herbs and spices to create a perfectly balanced and great tasting meal. Karen explains that "Fresh produce in Australia is easy to come by, which means even the simplest of meals can taste great. Gourmet Gardens Herbs and Spices are a great, antioxidant rich herb option for busy weekday nights, the flavours as as close to fresh as you can get, without the chopping, expense, and storage of fresh herbs."

Serves 4

Ingredients
1 eggplant
500g (18oz) lean mince
1 chopped onion
1 tbsp oil
400g (14oz) can diced tomatoes
1/2 cup red wine
1 tbsp Gourmet Garden Garlic
1 tbsp Gourmet Garden Rosemary
1 tbsp Gourmet Garden Parsley
1 tub light sour cream
1/2 cup grated pizza cheese

Method
1.Slice eggplant into 1cm slices, oil and pan fry. Arrange in the base of a rectangular baking dish
2.In the same pan fry lean mince and chopped onion in oil. Stir in can of tomatoes, red wine and Gourmet Garden Herbs
3.Simmer for 5 minutes. Spoon over eggplant. Spread with sour cream.
4.Sprinkle with grated cheese. Bake at 180C (356F) for 20 minutes.
5.Serve with salad.