Raffles students win for wool creations
Creating an evening gown from wool and leather is a challenge for any fashion designer. For Raffles College of Design and Commerce graduate Rachel Hunt, the effort proved well worth it. Hunt's stunning gown was awarded first prize at the 2009 Australian Wool Fashion Awards last night and caught the eye of leading Australian fashion designer Alex Perry.
Raffles College alumni dominated the prize pool at the prestigious awards, held at the Sydney Showground at Olympic Park.
Rachel Hunt graduated last year with a Bachelor of Design degree with a major in fashion design. She won the Supreme Award and also took first prize in the evening wear category.
Fellow Raffles College graduates Michelle Uhlhorn and Peggy Hartanto also impressed the judges; Michelle took three prizes - first in the Knitwear and Woven categories and second prize in the overall Tertiary category. Peggy Hartanto was awarded second prize in the Woven section.
All three designers produced the garments for their final major project while studying at Raffles College.
Rachel Hunt won $900 in prize money for her evening gown. As the Supreme Award winner, she also wins work experience with Australian design icon Alex Perry; a $5,800 diamond and sapphire RJ Andrews necklace and the Australian Wool Fashion Awards Perpetual Trophy.
The young designer from The Oaks in Sydney has worked as a film costume designer and stylist since graduating from Raffles College last year. She is currently working as a wardrobe assistant for the new Channel Nine program, Rescue.
"Last night was fantastic exposure, I couldn't believe I won!" Rachel says.
"Everyone there heard my name and saw my gown going down the runway- it was amazing," she says.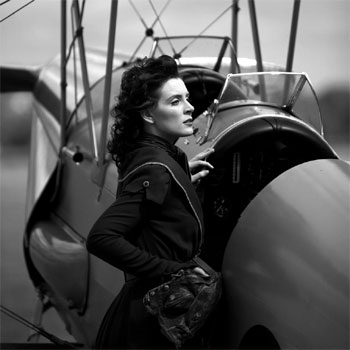 Michelle Uhlhorn won the Woven prize for her menswear jacket and suit and the Knitwear award for a dress. Michelle won a total of $2,400 and work experience with Australian fashion designer Gordon Smith.
The young designer from Turramurra attended Raffles College after winning a scholarship and during her degree undertook a six-month internship with Australian designer Kit Willow Podgornik. She is working as a freelance stylist and plans to put the prize money from the awards towards launching her own label later this year.
"It was a big shock winning the awards last night, I wasn't expecting it but I'm absolutely stoked!" Michelle says.
"This means a foot in the door in the industry and will really put my designs out there. I love working with wool and natural fibres and will continue using them in my own label," she says.
Robert de Giovanni, Program Director of Fashion Design at Raffles College says he's extremely proud and not surprised by his former students' wins.
"All these girls are exceptionally talented," he says. "To construct a beautiful garment from wool is a major challenge, and for the girls to be recognised in these awards is a huge personal achievement and a great career boost. I can't wait to see what they do next," says Mr de Giovanni.
As part of the wool fashion awards, Raffles College also provides a half-fee scholarship prize, valued at $27,770, to study for a Bachelor of Design majoring in fashion design. This was won by Lily Purkiss from New England Girls School in Armidale.
The Australian Wool Fashion Awards are sponsored by Australian Wool Innovation Limited. The awards are designed to showcase the use of merino wool by national and international fashion designers and students. The competition aims to educate young designers on the quality and diversity of wool.