Thanks to Chrissy L here is your chance to win one of 2 x Leaving Las Vegas packs including:

* Ambition Ring
* Ambition Cuff - Gold
Winter Heats Up Vegas Style in the Ultimate Game of Sex, Lies and Money.


She has the face of an angel. Her eyes will entice you into her world, her lips moist with anticipation, the Chrissy L girl this season embodies someone with a power that draws you in and leaves you reeling once she has gone - and on the eve of this her 8th Collection, Designer Chrissy Leighton tells the story of a woman who knows what she wants and goes after it in Style - and no we aren't talking about a man - she is chasing a lifestyle of glamour, opulence and ultimate fantasy - so step inside her world and lose yourself in the beauty.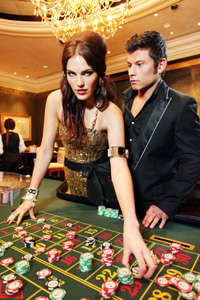 The concept behind the 'Leaving Las Vegas' collection is every man's dream - a gorgeous woman, private jets, private gaming rooms and excess amounts of cash. The Chrissy L girl has other things on her mind and behind her smile lies the truth - she wants it all - and at the end of this tale she will walk away victor in this one sided game of cat and mouse.
"The Winter 2010 Collection drew inspiration from Sin City (Las Vegas)", said Designer Chrissy Leighton.
"Its glitz and glamour vibe tinged with the gritty undertones made Las Vegas the perfect creative board for a collection that takes you from day to night and in this case night to day".
The Chrissy L Winter 2010 'Leaving Las Vegas' Collection stars Australia's Next Top Model's Lola Van Vorst in the role of the smiling assassin on a devilish mission and marks the introduction of the Chrissy L label in International Territories as well as expanding it's already strong base on home soil in Australia.
Never forget that the Chrissy L girl may look sweet on the outside but she will leave her mark after just one bite.
Enjoy 'Leaving Las Vegas' and visit us again soon at
www.chrissyl.com.au