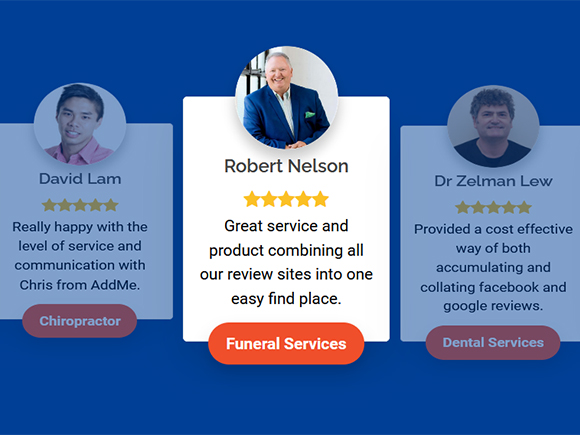 Ever wondered how you can improve your Google Reviews?
AddMe can help.
More Stars = More Sales
AddMe Reviews enables businesses to collect and manage reviews from all the leading review sites in one place.
Our Reviews Platform makes it easy to ask customers to leave positive reviews.


Drive more sales for your business through the power of positive customer reviews.

Increase exposure on Google

Boost your online reputation

Manage your reviews and engage with customers
AddMe Reviews provides a simple solution for businesses of all sizes to take control of their online review scores. Make it easier for your customers to provide great feedback and keep informed about new reviews for your business.
Monitor and Respond
Engage with and respond to reviewers across multiple sites with an easy-to-use interface.
Increase Exposure
Word of mouth marketing is one of the most cost effective marketing tools any business can use. Automated tools can promote reviews through social media as well as streaming reviews on the business's own website.
Get started with AddMe Reviews - Reputation Management

Drive more sales with positive customer reviews!
Drive more sales with positive customer reviews!