HOT LEGS' FOR SUMMER HAS NEVER BEEN EASIER
Just in time for summer comes Hot Legs, a brilliant hair removal range that is easy to use, with all natural ingredients that is based on a professional formulation, and which delivers superb results!
Hot Legs is a range of convenient, no-fuss depilatory products for the home waxer. Developed by a professional beauty therapist with over 20 years experience, the range includes a warm (wax) or cool gel version, as well as an innovative pre-waxed strip version depending on your preference.
Already a proven success in Europe - Germany, Scandinavia and the UK, Hot Legs is set to do equally well in the domestic market. Australian retailer's response has been overwhelmingly positive and has led to the range being available at Priceline, Priceline Pharmacy, K-Mart and Target.
Hot Legs, officially launched by the international renowned model and fiancé of Rod Stewart, Penny Lancaster, in July 2005 - world famous for her gorgeous, smooth legs! Lancaster's silhouetted form has become the icon for Hot Legs, and a true ambassador for its outstanding results. "Maintaining my legs at their silky optimum best is a must in my business and Hot Legs has made it so much easier", said Lancaster.
The Hot Legs range is founded on these 6 high quality products;
Hot Legs Warm Wax - the original microwaveable warm wax! Hot Legs Warm Wax has an excellent grip and leaves a clean finish with no sticky residue. Water soluble and made from the purest Australian ingredients, Hot Legs Warm Wax contains natural AHAs to revitalise the skin, leaving it smooth, soft and silky.



Hot Legs Total Body Strips - pre-wax strips are the convenient no mess, no fuss method of hair removal containing a salon strength formula to remove even the most stubborn and course hairs.Hot Legs Total Body Strips are ideal for touch-ups or when travelling.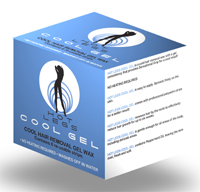 Hot Legs Cool Hair Removal Gel Wax - Hot Legs Cool Hair Removal Gel Wax doesn't require any heating and has a unique formulation containing peppermint oil and antiseptic properties to soothe and refresh. The Hot Legs Cool Hair Removal Gel Wax formula combines a powerful grip that is able to remove hairs as small as 1mm, retarding growth for up to 6 weeks.


Hot Legs Total Body Hair Removal Cream - a soft gentle action formula that has been developed to effectively remove unwanted facial and body hair. Hot Legs Total Body Hair Removal Cream is quick and easy to use leaving smooth, soft looking skin that is hair free for days. Simply apply with fingertips, wait 5 minutes, then wipe off.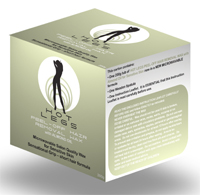 Hot Legs Almond Oil Peel-Off - based on the traditional method of hair removal, Hot Legs Peel Off is extremely easy to use. Simply heat the wax in the microwave and apply to the body, wait a few seconds, then remove with your fingertips. Hot Legs Peel-Off include almond oil for sensitive skin that also helps to replenish moisture, while active ingredients reduce redness.



Hot Legs After Waxing Oil - an after waxing oil and moisturiser in one that is extremely effective 'post-wax' to soothe cleanse and nourish the skin. Containing all natural Thursday Island Plantation Tea Tree Oil from Australia (a mild antiseptic) After Waxing Oil removes wax residue, prevents ingrown hairs, and removes bacteria that is prone to causing pimples and pustules. Available in a convenient spray that is easy to use, Hot Legs After Waxing Oil can be used as part of an every day moisturising routine and won't stain clothing.

Hot Legs is set to change the way women wax, where professional results can be achieved at home simply and effectively, and using whatever method individually preferred. Look out for the comprehensive range in Kmart, Target and Priceline stores,

Hot Legs Warm Wax $ 14.95
Hot Legs Warm Wax Reusable Strips $ 14.95
Hot Legs Total Body Strips $ 14.95
Hot Legs After Waxing Oil $ 12.95
Hot Legs Total Body Cream $ 14.95
Hot Legs Cool Gel $ 22.95
Hot Legs Peel Off with Almond Oil $ 21.95

Stockists: K-Mart, Target, Priceline, Priceline Pharmacy and selected Pharmacies. Or call 1300 137 801



Click here for a good article on brazilian wax.