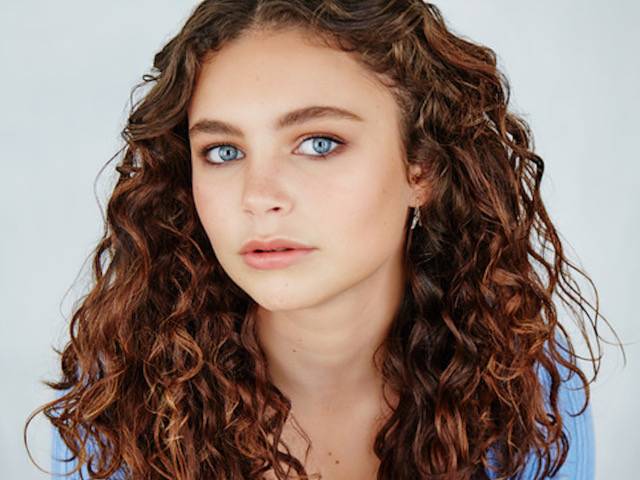 Coco was born in Sydney Australia in 2004. She is one of Australia's most accomplished and sought after young talents. Her long list of credits include the lead role of Olivia in the feature film Oddball and the Penguins (2015), Mad Max: Fury Road (2015) as Hope, and the voice of Maya in the animated feature Maya the Bee Movie (2014). For the small screen she played Emma in the American TV series Camp (2013), and Megan Davies in the six-part television series Devil's Playground (2014). Other credits include her role as mob boss Kovak in the 2017 web series Skinford (2017). Coco's theatre credits include The Australian Shakespeare Company's Wind in the Willows, The Trolleys for ATYP and 1984 for the Sydney Theatre Company. In 2020 Coco is working on the feature film Ruby's Choice (2021) starring with Jane Seymour, Jacqueline McKenzie, and directed by Michael Budd.
MAYA THE BEE: THE GOLDEN ORB
In Cinemas 7 January
Interview with Coco Jack Gillies
Question: Can you tell us about your role of Maya in MAYA THE BEE: THE GOLDEN ORB?

Coco Jack Gillies: I started playing Maya over 7 years ago! She holds a special place in my heart. She is a young, bubbly bee who is very curious about the world around her. She loves to go on adventures with her best friend Willie.


Question: What's your favourite part of doing the voice of Maya?

Coco Jack Gillies: My favourite part doing the voice of Maya is how youthful she is. Being 16, Maya is a nice dextox who reminds me that it's good to be curious and ask questions. She is so full of wonder.


Question: Without giving too much away, what's your favourite part of MAYA THE BEE: THE GOLDEN ORB?

Coco Jack Gillies: Honestly, any scenes in the Meadow, the animation is just beautiful. All the colours are stunning. Especially at the beginning of The Golden Orb, when the meadow is converted in frost.


Question: Who's the funniest person in the cast in real life?

Coco Jack Gillies: Definitely the Umbilical Brothers, David Collins and Shane Dundas. I've been laughing at their work (especially the Upside Down Show) since I was 3 years old! The are hilarious both on and off screen.


Question: What was your first performance?

Coco Jack Gillies: My first ever acting job was a Christmas ad for IGA when I was 6. My first performance for Maya the Bee however was back in 2013 when I was doing Maya's voice during the original storyboard period.


Question: What's a day on set like?

Coco Jack Gillies: A day on set when doing voice overs is very different to a day on set filming live. On a voice over set it's great because I can show up in sweatpants and comfy clothes. I usually drink lots of water throughout the day to keep my voice. I also go on little runs down the hall or jump up and down to keep my energy up in the studio as I'm there for about 7 hours a day.


Question: What's more challenging, a voice over work or live-action work?

Coco Jack Gillies: Both have their own challenges but I would say voice over work is more challenging as you are often the only actor in the room and you don't have any other cast members with you to keep your energy up and how to bounce off of during dialogue in scenes.


Question: If you could work with any other actor or director, who would it be?

Coco Jack Gillies: I would love to work with Natalie Portman as she has been an inspiration to me since I watched her performance in Leon: The Professional.


Question: You've achieved a lot at such a young age, can you provide your tips for creating a successful schedule?

Coco Jack Gillies: Stay focused on your goals. Now don't get me wrong I love socialising with friends, going to the beach etc and it's important to continue doing what you love but sometimes you have to make sacrifices like spending time learning scripts or filming auditions. So try find a good balance between work life and social life.


Question: What's a typical day like?

Coco Jack Gillies: I spend most afternoons after school filming auditions. I often learn the scripts at lunch at school, I have lots of friends who help me by reading the other characters lines. I also of course am constantly having to check my emails to see if there is new info from my agent or manager in LA.


Question: What's next for you?

Coco Jack Gillies: I will begin filming an Australian movie hopefully in May 2021! Very exciting as the cast is amazing and a huge inspiration. Stay tuned! x


Interview by Gwen van Montfort

MAYA THE BEE: THE GOLDEN ORB
In cinemas 7 January 2021.