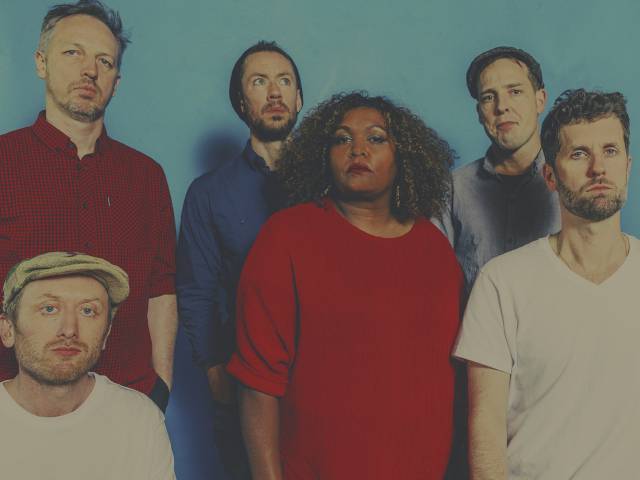 Melbourne's FLOW Festival is back this November for a day of music and arts synergy presented in association with Footscray Community Arts, the Foreign Brothers and The Operatives are set to return with a creative cycle, balanced by the artistic contributions of the classic, the future classic and the emerging sounds of Melbourne's underground. After its successful inaugural instalment in 2019, which featured the likes of Digable Planets (US), Kaiit, Baro & the Baz Richie Sextet, Milan Ring, The Public Opinion Afro Orchestra, Agung Mango, Tiana Khasi and more, FLOW Festival is bringing an all local lineup to its tightly curated 2021 bill in amplification of Naarm's musical family.

On Saturday 27 November the beautiful surrounds of the Footscray Community Arts, located on the traditional lands of the Kulin nation, will come alive with performances from a slew of homegrown talent. The 2021 FLOW Festival lineup will feature Brown Suga Princess, C.FRIM, Dallas Woods, Emma Donovan & The Putbacks, Fly Boy Jack, Kee'ahn, Kgomotso, Mildlife, Selena, Shio, DJ Smilez, The Tony Allen Experience and Trad Ukiyo.

"Playing and experiencing FLOW was unquestionably one of my highlights of 2019. The Foreign Brothers team put together a day that simultaneously had the intimacy and community of an organic grassroots event as well as the high production values and professionalism of a commercial festival. Community engagement and participation were key to crafting this and I thank them deeply for doing so." – Skomes, SO.Crates

With a strong community ethos, providing a safe space for a range of marginalised communities and creatives, FLOW Festival aims to champion new movements in Hip Hop, RnB, Jazz and everything soulful. Their excellent line-up fuses the old and the new, encouraging fresh creative connections in an environment that celebrates the vitality of POC artists and ensures gender equality. FLOW is also committed to being a sustainable event, amplifying local partners and ecological solutions to the event management & delivery process. It is a family friendly event welcoming a range of audiences in a safe, creative and fun environment.

"FLOW 2019 wasn't just a festival, it's a day I won't be forgetting for a long time. The energy in the air that day was intoxicating! The lineup was so well curated that any interactions I had with fellow artists left me feeling love and light. It was just what everyone needed to end their decade after what seemed to have been a never-ending year. I definitely believe the FLOW festival unlocked something in the music community that we have been looking for but couldn't quite articulate yet. Here I am manifesting for FLOW standards in my future festival experiences." – P O O K I E

With tunes buzzing and drinks flowing, you can expect a selection of soul foods being served up on the day that is sure to kick off the return of the IRL festivals experience in style.

First release tickets are on sale now, starting at $99 +BF. Do not miss your chance to catch one of the first returning day-festivals in Melbourne when FLOW rolls in for round two this November.