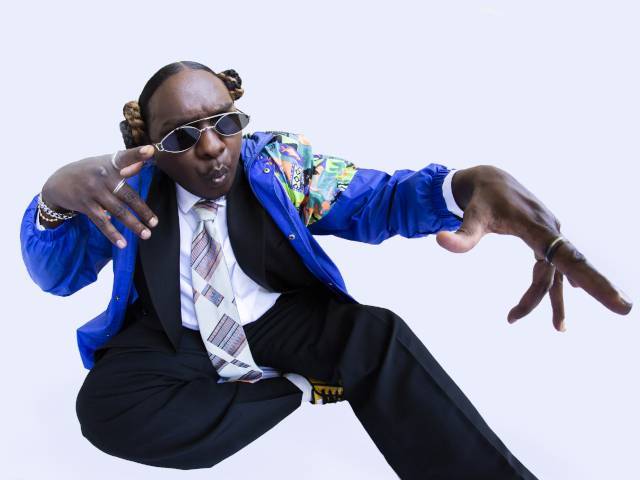 Following two covid impacted years which saw QMF cancelled and the inauguration of a sister festival By The Pier, Queenscliff Music Festival will FINALLY usher in the summer festival season when the iconic annual event returns to the Bellarine Foreshore this November, running across three days from November 25, 26 + 27. In 2022 QMF have teamed up with ALWAYS LIVE to give punters an early glimpse of the 2022 line up and it's an eyeful.

QMF and ALWAYS LIVE will present "First Plays" from four artists making their premiere appearances at the event. These are Jolnu rapper, dancer, artist, and actor, Baker Boy, former lead singer of The Preachers Isabella Manfredi, Sydneys favourite alt indie rockers Middle Kids, along with a band described as a 'saving grace in a world thrown into chaos' Melbourne's cherished RVG.

Attracting more than 10,000 music lovers of all ages annually the event will see the intimate spaces of Queenscliff's iconic streetscape transformed by live music while the crème de la crème of Australian music will be pumping out their golden sounds across three main festival stages. QMF is the ideal weekend getaway for music lovers of all tastes and walks of life being just 90 minutes from Melbourne with festival goers treated to the best the Australian live music scene has to offer while sampling the delights of local and Bellarine craft produce. Always a family friendlly event, QMF also features a dedicated kids stage and programming.

With all this musical goodness set against stunning backdrop of sandy beaches, pristine waters, cliff walks and historic piers of the Queenscliff Foreshore punters should get their tickets quickly as the event is already 60% sold thanks to all of those amazing folks who held on to their tickets throughout 2020 and 2021.

Steve Smith, CEO of ALWAYS LIVE said, "ALWAYS LIVE is a genuine reflection of Victoria's enviable music industry as it highlights the breadth and depth of our contemporary music offerings across the state. The program features a myriad of genres presented in iconic locations. We work with promoters, producers, artists and shows of all scales, profiling the rich cross section of communities that make up our world-class music industry across Melbourne and Victoria."

ALWAYS LIVE is a new Victoria-wide celebration of contemporary live music supported by the Victorian Government through Visit Victoria which is turning up the volume on the Australian major events calendar in 2022 cementing Melbourne and Victoria as the capital of live music in Australia and spotlighting Victoria as the key cultural destination for audiences across the Asia-Pacific.