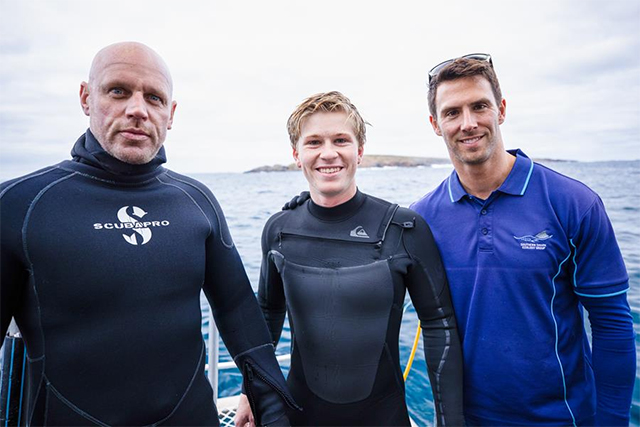 Pop culture phenomenon Shark Week returns to Discovery with bigger sharks and record-breaking breaches on Wednesday, 1 December, and continuing through to Tuesday, 7 December. With a week's worth of shark programming, Shark Week 2021 will take viewers to new locations to study and record new shark behaviours that have never been seen on camera before.
Discovery continues to be the preeminent destination for shark programming and works with nearly two dozen of the world's most respected marine biologists and science institutions. Shark Week 2021 will once again deliver brand-new, innovative shark research and compelling insights on some of the most remarkable shark species in the world, including the first in utero tag in a pregnant tiger shark, a potentially new Great White mating behaviour and the discovery of an elusive pupping ground. Shark Week 2021 will take viewers to new locations to study new shark behaviours that are being documented on camera for the very first time, including Bull shark hunting patterns, and new heights – capturing the highest breach ever recorded.
The 2021 edition of Shark Week will also feature unmissable documentaries filmed in Australia and New Zealand including Crikey! It's Shark Week, which features Robert Irwin following his father's legacy, Terri Irwin, shark attack survivor Paul de Gelder and Australian filmmaker, diver and friend to sharks Madison "Shark Girl" Stewart.
MechaShark follows New Zealand based Shark researchers Kina Scollay, Mark Erdmann and Al Baxter, as they potentially uncover a mating ground for sharks.
Return to Lair of the Great White follows Dr. Craig O'Connell and former West Australian abalone diver Marc Payne, as they make a discovery that could change everything we know about great whites.
Finally, Jaws Awakens: Phred vs. Slash, explores the rumour that two of the largest sharks in existence have been recently roaming New Zealand waters.
Stream or watch Shark Week from Wednesday 1 December at 9:30pm AEDT on on Discovery.
Available on Foxtel & Fetch