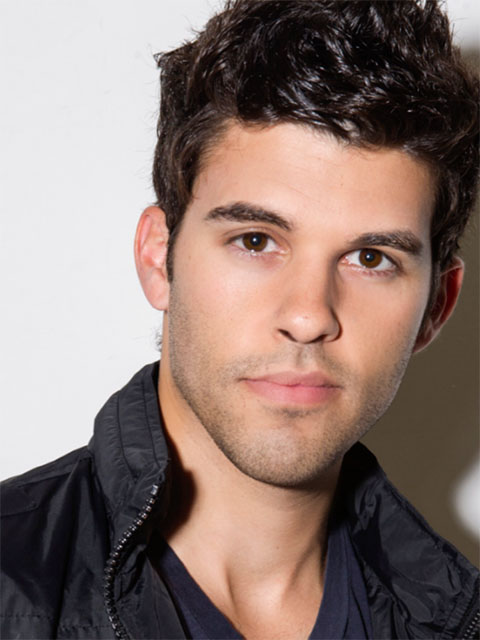 Esteemed actor Steven Krueger has come out of the lockdown on fire with back-to-back series regular roles set to air in 2021. He's currently in Vancouver shooting the first season of Showtime's highly anticipated new series "Yellowjackets" (November 14th) where he will star as the male lead of the series, and will next be seen as the love interest of the female lead in Season 3 of the hit CW series "Roswell, New Mexico" (Season 3 currently airing Mondays). These most recent roles build on his breakout series regular role on CW's hit series "The Originals", where he played the comedic and fan favorite character 'Josh Rosza' for all five seasons of the show. We would love to set up an interview with you and Krueger to discuss his current projects.
Showtime's upcoming one-hour drama series "Yellowjackets" is equal parts survival epic, psychological horror story and coming-of-age drama as it tells the saga of a team of wildly talented high school girls soccer players who become the un(lucky) survivors of a plane crash deep in the remote northern wilderness. The series chronicles their decent from a complicated but thriving team to savage clans, while also tracking the lives they've attempted to piece together nearly 25 years later, proving that the past is never really the past and what began out in the wilderness is far from over. Krueger stars in the series as 'Ben Scott', the team's sexy soccer coach with plenty of his own secrets, opposite Academy, Emmy and Golden Globe nominated Juliette Lewis ("Camping") and Emmy and Golden Globe Award-nominated Christina Ricci ("Z: The Beginning of Everything"). The highly anticipated series is set to premiere Fall 2021.
Krueger joins the cast of the CW's hit series "Roswell, New Mexico" as the steamy love interest of series star Jeanine Mason ("Liz Ortecho") as he joins forces with her to uncover a mysterious evil. Season 3 of the hit series returns July 26th with new episodes airing every Monday. Krueger has additionally and guest starred on a long list of hit shows like "Pretty Little Liars", "Hawaii 5-0", "NCIS", "Workaholics", "Two and A Half Men", and "Good Trouble". His feature credits include a major supporting role in Sony box office hit Goosebumps and the lead of indie thriller Satanic.
Krueger grew up in Sarasota, FL where he had his first exposure to the performing arts when his mother enlisted him in acting class. It wasn't until he found himself in Los Angeles for a post-college internship that he realized he truly wanted to pursue a career in the arts. In addition to his on-camera work, Krueger aims to branch into directing and producing as well. Outside of the industry, Krueger was a competitive tennis player for 15 years and spends a lot of time traveling around the world in search of outdoor adventures.