Spring into Fashions on the Field in Beautiful Style with Moss & Spy
Spring into Fashions on the Field in beautiful style with the Spring/Summer and Resort collections from Moss & Spy. You'll be on track and turning heads at the races this year with the elegant, edgy and sophisticated Moss & Spy collection from designer Lia Tsimos.
Lia stays true to the tradition of Spring Racing Carnival fashion with a gorgeous range of frocks, skirts and blouses, in florals, brights, lace, and tulle for princesses and punters alike.
Lia Tsimos' tips on what's haute and what's not for Spring Racing Carnival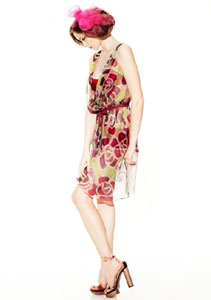 Colours of Spring


Spring Carnival should be a celebration of colour. This season, keep it bright and playful in coral, yellow, green and fuschia. Go for spots or abstract prints in bold colours and team with metallic accessories for a strong statement.
Feminine and Flattering


A day at the races is the perfect opportunity to show your feminine side and go all out in the glamour stakes. 50s style waisted silhouettes in floaty dresses or full skirts are great this summer. If you're not into flouncy dresses then go for a calf length pencil skirt with a soft sheer blouse tucked into a nipped in waist.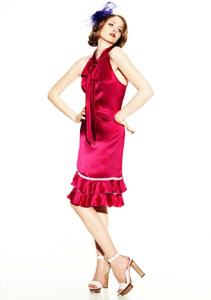 Have fun with it


There are certain races wear rules you must abide by- black and white for Derby Day, top off your outfit with a millinery masterpiece- keep it appropriate for the occasion, but remember to have some fun with it. Wear something that expresses your personality, and above all that you feel comfortable in.