Winner San Francisco Jewish Film Festival Audience Award
Cast: Nino Amareno, Charles Amirkhanian, Jeanine Basinger
Director: Alexandra Dean
Genre: Documentary, Biography, History
Running Time: 88 minutes

Synopsis: What do the most ravishingly beautiful actress of the 1930s and 40s and the inventor whose concepts were the basis of cell phone and bluetooth technology have in common? They are both Hedy Lamarr, the glamour icon whose ravishing visage was the inspiration for Snow White and Cat Woman and a technological trailblazer who perfected a radio system to throw Nazi torpedoes off course during WWII. Weaving interviews and clips with never-before-heard audio tapes of Hedy speaking on the record about her incredible life"from her beginnings as an Austrian Jewish emigre to her scandalous nude scene in the 1933 film Ecstasy to her glittering Hollywood life to her ground-breaking, but completely uncredited inventions to her latter years when she became a recluse, impoverished and almost forgotten"Bombshell: The Hedy Lamarr Story brings to light the story of an unusual and accomplished woman, spurned as too beautiful to be smart, but a role model to this day.

Bombshell: The Hedy Lamarr Story
Release Date: March 1st, 2018


About The Production
Hedy Lamarr Was The Original Wild Child

After inventing the movie sex scandal, she married a Nazi collaborator, escaped him, and FLed to Hollywood. There she became a movie star known as 'the most beautiful woman in the world."

Songs were written about her beauty, Snow White and Cat Woman were modeled on her iconic look. She married six husbands and had affairs with everyone from Spencer Tracy to JFK. But today, fifteen years after her death, the world has forgotten Hedy Lamarr, the great beauty.

This documentary will re-discover her, not only as an actress, but as a brilliant mind. It turns out 'the most beautiful woman in the world" was also a secret inventor. In the midst of World War II, she used her free time to co-invent a radio-control technology meant for 1940s-era torpedoes, which would ultimately pave the way for secure cell phone communication, WiFi, Bluetooth, and drone warfare. This is the story of what happens when an actress, admired and ridiculed for her wild life, is secretly a genius who changed the world.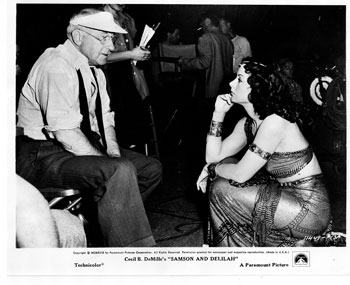 A Scandalous Debut

At the age of eighteen, Hedy Kiesler scandalized the world. She had been born into an upper middle class family but instead of attending the upscale girls school, Lamarr went to acting auditions and landed the lead role in 'Ecstasy," the most eagerly awaited European film of 1933. Hedy's conservative parents walked out of the first screening, in mute shock. A year later they married off their only child to the first man who asked for her hand. It happened to be a very wealthy Nazi collaborator.

Hedy was asked to entertain Hitler and Mussolini at her husband's enormous castle. Over dinner, Hedy overheard Nazi military strategy, including plans for high tech submarines with remote controlled torpedoes. She was terrified and decided to escape Austria and start a new life overseas.

Ecstasy was the first film to show a woman having an orgasm on screen, and Hedy's performance would mark her as Ecstasy Girl for most of her career.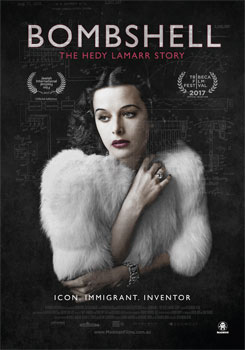 The Face That Changed Hollywood

Hedy's breakout Hollywood film was 'Algiers." Hedy was mesmerizing on screen and it made her into the most revered beauty in America. Disney changed Snow White from a blonde to a brunette, so she would resemble Hedy. Joan Bennett was one of the many stars who changed their hairstyles to match Hedy's distinctive look.

Hedy would star in 15 more Hollywood films, including Ziegfeld Girls, Boom Town, and her biggest hit, Cecil B. DeMille's Samson and Delilah, but her career would never reach the heights of the woman she hoped to replace in Hollywood, Marlene Dietrich.

The Secret Communication System

Even as her acting career soared, inventing remained Hedy's secret passion. At the height of her movie career, Hedy Lamarr starred with Clark Gable, Jimmy Stewart and Bob Hope, but she spent her evenings working at her drafting table, trying to fight the Nazis. When Lamarr met the avant-garde composer George Antheil, who also moonlighted as an inventor, she had found an ideal inventing partner. It was 1940, and Hedy and George were both obsessed with the threat of the Nazi submarines in the Atlantic. They dreamed of building a remote control torpedo that could hunt down U-Boats with deadly accuracy. To allow ships to send remote commands to the torpedo, Hedy and George designed a 'secret communication system," patented it under Hedy's married name 'H.K. Markey," and handed the patent to the U.S. Navy. It would become the foundation for 'spread spectrum communication," a building block of the WiFi systems we use every day.

How did a glamorous actress who dropped out of school at fifteen, and an outlandish composer who got expelled from high school, come up with such a sophisticated technology?
The answer lies in Lamarr's remarkable life story.

Hedy and Her Lovers

Hedy married everybody. She married Hollywood producer Gene Markey, dashing British actor John Loder, Texas oil millionaire Howard Lee, hotelier Howard Stauffer and lawyer Lewis Boies. She also slept with half of Hollywood, JFK's military aide Tom McGlaughlin, and President JFK himself, who sent her oranges every time he visited Florida.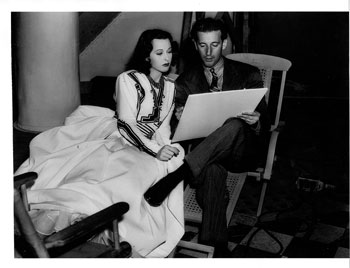 The late -60s and -70s were dark years for Hedy Lamarr. She became a recluse after multiple botched plastic surgeries, only briefly dragged into the national spotlight after two shoplifting arrests.

Andy Warhol cast a transvestite to play Hedy in a short movie about her plastic surgery, and Mel Brooks used a bastardization her name as a joke in his 1974 comedy 'Blazing Saddles," turning Hedy into 'Hedley Lamarr." The most beautiful woman in the world had become a national punchline. As Lamarr's fame faded, her inventions started to come out of the shadows. The Navy handed Hedy's patent to an engineer at the Hoffman Corporation and he put it to use, inventing a submarine radar system called a 'sonobuoy". Soon it was incorporated into early WiFi Bluetooth and GPS.

An enterprising ex-military man in Colorado named David Hughes was so impressed with this new technology, that he decided to track down its inventor. He was shocked to discover she was none other than the movie star he'd worshipped as a child.

He reached out to the Electronic Frontier Foundation and they presented Hedy Lamarr with a major inventing award at the end of her life. Her response? 'It's about time."


Bombshell: The Hedy Lamarr Story
Release Date: March 1st, 2018