What is calisthenics?
Calisthenics is a widely practiced sport and art form in Australia and is recognised as a fun and healthy way to keep fit for girls of all ages. It is a uniquely Australian sport that requires discipline of mind and body, teamwork, a competitive spirit and a sense of responsibility.
Calisthenics, actually originated in Ancient Greece and is the combination of Gymnastics, Ballet, Folk Dance, Jazz Ballet, apparatus (Clubs, Rods) Figure Marching and Song. It has many assets, involving many thousands of young girls across Australia. Not only does it help to improve their posture and deportment, it also helps to maintain a healthy body, mind and widens their musical knowledge.
The word "
calisthenics"
comes from the Greek words 'kallos' for beauty and 'thenos' for strength. The components of the sport aim at achieving those physical attributes, but the sport also influences the emotional and social development of girls through friendship and teamwork.
AGE GROUPSTinies
:
6 years and under
Sub-Juniors :
9 years and under
Juniors :
12 Years and under
Intermediates :
15 Years and under
Seniors :
16 Years and over
Pupils learn approximately six routines concurrently throughout a year, and this is where the diversity of the sport is seen. Calisthenics, as we know it today, involves a team of pupils learning routines choreographed to music - each of about three to four minutes duration - and presenting those routines at competitions.
WHAT WILL YOU LEARN?
Girls learn to appreciate cultures of other ethnic groups through folk dancing and can add to their co-ordination and skills by the use of apparatus. Learning figure marching assists in mental stimulation while keeping them physically active as well as teaching them the discipline of working as part of a team.
Calisthenics is performed on a stage therefore requiring detailed choreography and often under limited space conditions. In addition to the team events there is also a solo activity known as the Graceful Calisthenic Competitor or Graceful girl. "Graceful girl" is designed to enhance the dancers grace and poise, flexibility, appearance, ability to interpret music into dance and dance ability.
Thus, a trained Calisthenic girl can display a varied repertoire and in doing so can develop self-confidence, self-discipline, grace, poise and all the while enjoying a healthy sport organised under supervised conditions.
Because Calisthenics consists of a large variety of disciplines, students can become very diversified in their talents. Therefore this has led girls to perform at a variety of events such as the AFL Grand Final, the Australian Grand Prix, Olympic Journey Parades, Dance Week at the College of Arts, Melbourne Phoenix Cheersquad and at the Bodyworks Festival of Moving Arts.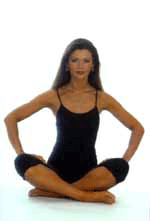 HOW CALISTHENICS ORIGINATED IN AUSTRALIA
Calisthenics has been followed in Australia for more than 60 years. Reasons for its success includes its recognition as a sporting medium that enhances and compliments the physical attributes and gracefulness of girls. A career in Music, Ballet or Gymnastics is open to few but the most talented and dedicated, but all girls, talented or otherwise, benefit from participation in Calisthenics. The poise and general well being of girls who have undertaken Calisthenics is often evident.
Calisthenics actually began in the late 1800s as the culture of being physical in Victoria during the Gold Rush days. Originally, both women AND men participated during the Industrial Revolution and this participation was to provide exercise and entertainment within confined areas. The women and men would be split into separate groups to partake, at the beginning of the World War; and then over time mens teams eventually faded out.
The Australian Calisthenic's Association has been involved in many other activities to promote Calisthenics in the wider community. The annual "Calisthenics Spectacular" is a highlight of the year as is the involvement in community affairs.
Look out for your local Calisthenic Club or College, there are many around in every state of Australia and each will differ, some catering for a greater or lesser level of capability. If you want to participate in a sport that offers many forms of conditioning, variety and the opportunity to dress up...Calisthenics is for you!
OR: to find out more visit these sites:http://www.CalisthenicsSA.com.auhttp://casa.mtx.net/history
- Michelle Palmer (
michelle@girl.com.au
)