Taste brings Baking, Painting and Learning to MCG with Family Fun Day
The first Family Fun Day at Taste of Melbourne in partnership with Electrolux will invite families to feast, bake, paint and learn together on Sunday 3 December at the MCG's Yarra Park.

With a special emphasis on hands-on learning, YouTube sensation Grace from popular kids' channels Grace's World and Grace's Room will delight the younger ones with a live demonstration of one of her favourite recipes with Gregory Llewellyn in the Electrolux Taste Theatre in association with Etihad Airways.

The program also invites young and old into the Lurpak Bakery for a lesson in making and baking a hazelnut ganache and lemon curd sweet tart or an apple tarte tatin with pomegranate molasses with premium Lurpak butter (followed by, of course, eating), and onto the festive hay bales in the Cooks' Corner presented by Meat & Livestock Australia for cooking demonstrations and tasty samples using beef and lamb with a friendly farmer in a giant Akubra.

Shady spots on the grass under Yarra Park's canopy of elm trees are perfect for gourmet picnics, or a Taste Tipi can be reserved for a private family sanctuary at the festival, fitted out with luxe furnishings and a butler to deliver drinks.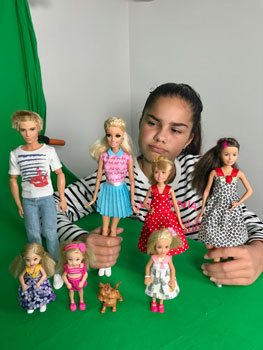 As part of the festival's vision to encourage collisions between cuisine and culture, young creatives are also invited to decorate the giant Taste letters and mini chef hats with bright colours.

And in The Marketplace, Cacao Hunters' chocolate, Dickins' Delights' toffee and Pop-bite popcorn will no doubt delight sweet teeth of all ages.

Taste Festival Australia director Kristy Austin said the festival's first Family Fun Day celebrated young gourmets and good taste at all ages.

'On Sunday Taste of Melbourne is hosting a fun, informative and delicious program curated especially for foodie families. Spread out the picnic blanket for a family feast, challenge your kids to learn and taste new things, and enjoy the city's best cuisine and culture together."

Taste of Melbourne Family Fun Day
Sunday 3 December 2017
Taste of Melbourne in Yarra Park at the MCG
$23, limited release general admission tickets available from Thursday 2 November - Sunday 5 November. Children aged 14 and under can enter for free accompanied by an adult with a valid entry ticket.


Interview with Grace Mulgrew
Question: What inspired you to start your YouTube channels; Grace's World and Grace's Room?

Grace Mulgrew: I made my first video when I was six, just for fun, because I liked watching other YouTube videos, playing with dolls and storytelling. I had a great response to many requests to make more and it slowly grew from there.


Question: Where do you find your ideas for your video content?

Grace Mulgrew: Most of the ideas I have come from little things that happen in my life but I also get a lot of suggestions from my fans.


Question: What are your five favourite apps?

Grace Mulgrew: YouTube, Sunday Lawn, Tastemade, Instagram, Subway Surfers.


Question: Can you tell us about the Taste of Melbourne Family Fun Day?

Grace Mulgrew: It's going to be an exciting day full of food and entertainment. There'll be cooking demonstrations, hands-on learning and hopefully lots of food tasting and fun for the whole family. I can't wait!


Question: What recipe will you be making with Gregory Llewellyn and why did you choose it?

Grace Mulgrew: I'll be making French toast. It's a recipe I do for Mum on Mother's day and Dad on Father's day. I chose it because it's one of my favourites, it looks colourful and my whole family enjoy eating it.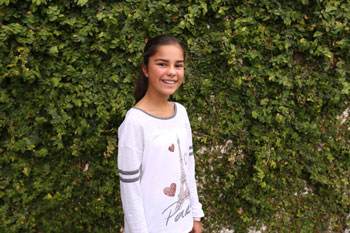 Question: What are you looking forward to seeing at the Taste of Melbourne Family Fun Day?

Grace Mulgrew: All the different activities we can do as a family and try some tasty treats.


Question: What's a typical day like, for you?

Grace Mulgrew:: Well obviously on weekdays I'm at school but when I get home, the first thing I do is have a snack and then get into something comfy. From there, it's either I do my homework or work on a video for with Grace's World or Grace's Room. My homework comes first, then I get to work on my channels. When that's done I'm making slime, watching other YouTubers, or playing with my dolls.


Question: What's on your Christmas Wish List?

Grace Mulgrew:: Shopkins, American Girl, Barbie, Lego or a pool chair but I'd be happy with whatever I get. I love unwrapping gifts!


Interview by Brooke Hunter