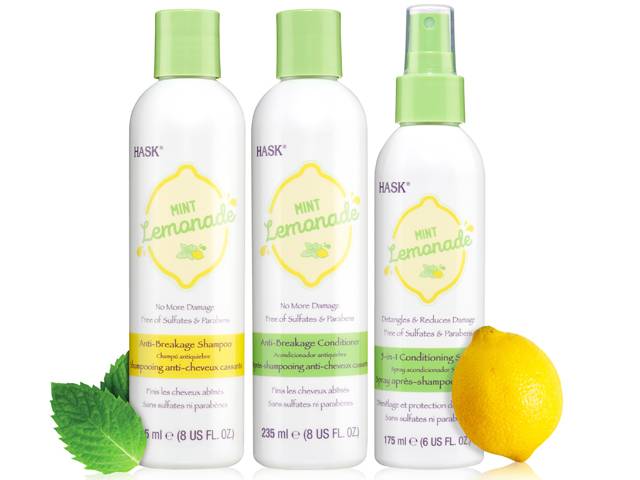 Welcome to our Lemonade Stand!

Treat your tresses to the refreshing lemonade flavour combinations in our new Christmas limited edition Lemonade Stand Summer Collection. Designed to combat the summer heat and humidity these gift sets will leave your hair feeling refreshed and revived, ready for the new year.

Peach Lemonade Hydrating Gift Set: Quench thirsty hair with this hydrating collection, sure to bring back the driest of hair with a surge of intense moisture. A blend of juicy peach and luscious lemon makes up this addictive sweet and sour concoction, leaving everyone wanting a taste.

Watermelon Lemonade Anti-Frizz Gift Set: Put life back into heat-zapped hair with this anti-frizz collection. With the help of watermelon, lemon extracts and vitamin C you no longer need to fear the summertime frizz!

Mint Lemonade Anti-Breakage Gift Set: Get your hair back to mint condition with a little bit of TLC. Fortify hair, reduce breakages and smooth split ends with this anti-breakage collection.

Say goodbye to summertime sadness for good with the perfect sets this gifting season.
Review: Smells good enough to eat. Not only will this nourish your hair but people will be drawn to you cause it smells so good.