Melbourne Star Observation Wheel Review
I'm on a mission to take adventures in my own city and this weekend I chose the Melbourne Star Observation Wheel. The modern wheel enables Melbourne to be encapsulated providing superb 360-degree views of the city scenery.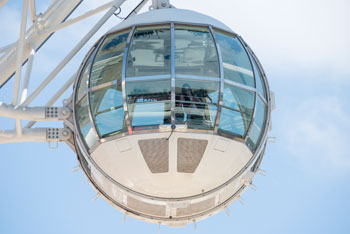 The pleasant and efficient staff has their work cut out for them as the wheel doesn't actually stop when you board however each carriage moves very slowly (most of the time you can't feel it moving) and has heating and cooling ensuring that it's an enjoyable experience regardless of the weather.
Whilst in the carriage a voiceover provides information regarding Melbourne's history, buildings and the landscape all which can be referred, on the provided map, using the compass on the ceiling to align. I have lived in Melbourne for 28 years and even I learnt something about our beautiful city.
The Melbourne Star ride is a 30 minute experience which is well-priced and I believe, a must do for all whether day or night.
And, don't forget to the check out the giant Melbourne Star made from Lego, in the gift shop (it's seriously impressive)!
-Brooke Hunter