Imagine a world in which a vast network of incels and other misogynists are able to operate, virtually undetected. These extremists commit deliberate terrorist acts against women. Vulnerable teenage boys are groomed and radicalised.

You don't have to imagine that world. You already live in it. Perhaps you didn't know, because we don't like to talk about it. But it's time we start.

In this urgent and groundbreaking book, Laura Bates, bestselling author and founder of The Everyday Sexism Project, goes undercover to expose vast misogynist networks and communities. It's a deep dive into the worldwide extremism nobody talks about.

Interviews with former members of these groups and the people fighting against them gives unique insights on how this movement operates. Ideas are spread from the darkest corners of the internet – via trolls, media and celebrities – to schools, workplaces and the corridors of power, becoming a part of our collective consciousness.

Uncensored, and sometimes both shocking and terrifying – this is the uncomfortable truth about the world we live in. And what we must do to change it.

About the author:
Laura Bates is the Founder of the Everyday Sexism Project and writes regularly for the New York Times, Guardian, Telegraph and many others. She is a regular contributor to the Today Programme, Woman's Hour, Channel 4 News, Newsnight and more, and has been awarded a British Empire Medal in the Queen's Honours List for services to gender equality.

Men Who Hate Women
Simon & Schuster
Author: Laura Bates
ISBN: 9781471152269
RRP: $29.99


Interview with Laura Bates
Question: What originally inspired the idea of Men Who Hate Women?

Laura Bates: I had been aware of these extremist, women-hating communities for a long time because for many years members of these groups have sent me as many as 200 rape and death threats every day. But I decided I wanted to start writing and talking about them when I realized how dangerously and significantly their ideology was penetrating offline. I traced these groups to the murder or serious injury of over 100 people in the last 10 years alone, yet most people don't even know they exist! We don't use the word 'terrorism' to describe their massacres of women, even though their actions meet every international definition of terrorist acts. And after visiting hundreds of schools, I realized that an increasing number of teenage boys were being groomed and radicalized by these men, but we weren't describing it as radicalization or grooming, as we would if any other group were targeting and preying on vulnerable young people in this way. So I felt it was important to start talking about these communities, as we can't tackle the problem if people don't even know it exists.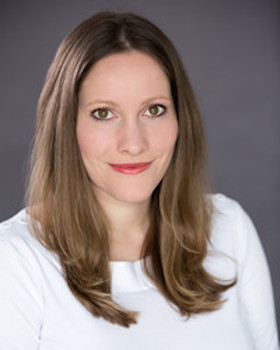 Question: What did you learn, about yourself, whilst writing Men Who Hate Women?

Laura Bates: I learned that I'm not as hardened as I thought I was to extreme hatred. I thought I'd seen the worst of it but what I found when infiltrating these communities was still a massive shock and some days, like the day I saw men celebrating the murders of women and hoping their killers had raped them first, I had to stop and cry before I could keep going.


Question: Was it difficult reliving certain aspects/times of your life, whilst writing Men Who Hate Women?

Laura Bates: It was difficult when I stumbled across content about myself unexpectedly in the course of my research (I came across webpages dedicated to shared fantasies about giving me internal injuries for example, which was quite a shock.)


Question: What's the main message you hope readers take from Men Who Hate Women?

Laura Bates: That we shouldn't write these communities off as niche, tiny groups of weirdos with no real-world influence. They are actually extremely organized networks, with members in the hundreds of thousands, and their offline impact is much greater than we would like to think.


Question: What research did you do, prior to writing Men Who Hate Women?

Laura Bates: I spent 18 months immersing myself in extremist online communities, from incels to pickup artists to 'men going their own way', posing as one of their own and infiltrating their forums and message boards, as well as going undercover at real-life meetings. Before that, I spent 8 years going into hundreds of schools across the country, talking to young people about their views on sexism, gender stereotypes, sexual consent and feminism. And I interviewed former members of these movements, teachers, parents, teenage boys, counter extremism experts, academics and male activists fighting for change.


Question: What advice do you have for aspiring writers or artists?

Laura Bates: Keep going. If you care about something passionately enough, other people will too. Storytelling is vital if you want to change people's minds.


Question: What or who inspired your love of reading/writing?

Laura Bates: My parents encouraged me to read from a very young age and I read voraciously throughout my childhood. I was very lucky to have teachers who encouraged and supported me to read a very wide variety of books and I learned a lot about being a writer from reading.


Question: What's next, for you?

Laura Bates: I'm currently working on my second young adult novel, following The Burning, a book I published last year, which tells the interlinked stories of a girl today dealing with sexting and sexist abuse, and a young woman 400 years ago who was put on trial for witchcraft.