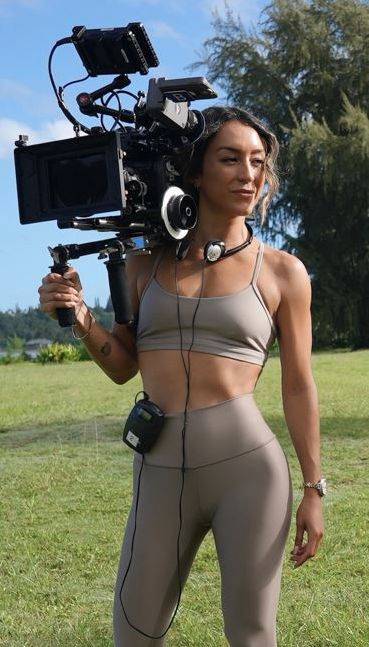 Innovative Latina creator, film and television producer and athlete/surfer Monica Medellin is taking Hollywood by storm as the architect and executive producer of the smash hit docu-series "Surf Girls Hawai'i," now streaming on Amazon Prime.
Medellin, who created the series, follows the next generation of Native Hawaiian female surfers compete at elite levels to earn a coveted spot on the World Tour of professional Surfing. This 4-part series offers behind the scenes access as they train, navigate family responsibilities and battle against the highest-ranking surfers to get to the top of the podium.
Medellin worked alongside Reese Witherspoon's Hello Sunshine company, TOGETHXR, and the World Surf League to document Native Hawaiian surfers Moana Jones Wong, Ewe Wong, Maluhia Kinimaka, Pua DeSoto, and Brianna Cope.
A Los Angeles native, Monica grew up surfing and skateboarding and it's always been a passion of hers to marry her athletic prowess and ambition with her love of filmmaking. Monica has several sports projects already lined up"she travels the globe working tirelessly on a number of interesting projects highlighting minority athletes, with exciting A-listers on the horizon. Medellin also runs the production company, The Gnar Gnar Honeys. Medellin's belief in herself and passion for the project at hand shines through in everything she does.