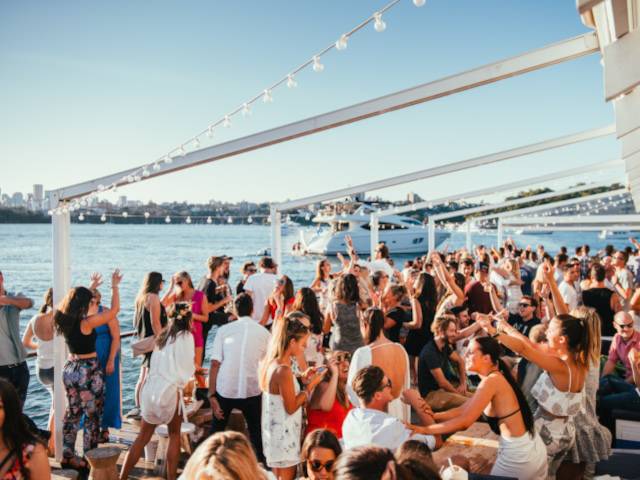 In a big step forward for sustainable packaging and an Aussie first for the category, Praise Mayo and Aioli bottles are now made with 100% recycled Australian plastic, saving a whopping 380 tonnes of virgin plastic a year.

To celebrate, Praise has teamed up with Take 3 for the Sea to host Plastic Free for the Sea, a special event at Sydney's The Island, to highlight the positive impact of sustainable, recycled plastic on our beloved Aussie ocean and environment.

With the average plastic use per person in Australia twice the global average (100kg versus 50kg)*, it's about time we all did our bit.

Floating in Sydney's iconic harbour, the event will feature sustainable and recycled plastic items, giving guests the chance to chill out in hammocks made from 100% recycled plastic while snacking on burgers and Praise aioli, sipping on cocktails and discovering how easy it is to use 100% recycled plastic in all aspects of life.

Sarah Beard, CEO of Take 3 for the Sea says: "We know Aussies really want to be conscious when it comes to their impact on the environment so it's great to see household names like Praise using 100% recycled plastic in their packaging. We're glad to be involved in this event that symbolises part of positive change for real sustainability."

Mick Anderson, Head of Sustainability at Goodman Fielder says: "Getting to 100% Australian sourced post-consumer recycled plastic is a proud achievement for Praise. We're delighted that every Aussie can help do their bit for the environment by choosing Praise and helping to support the circular economy. Most importantly, consumers can help their packaging live on simply by recycling it."

Helping Aussies choose the most environmentally sustainable condiment, all Praise Mayo and Aioli is also made at a site using 100% renewable electricity and the jars, bottles and caps are also 100% recyclable.

Click here to register for tickets to this exciting event.