Staying sane during lockdown: Top hacks to make everything easier at home
With the extended lockdown occurring in New South Wales, Victoria and now the ACT, more people are realising the stresses of staying isolated at home, even when it comes to relatively simple chores or daily tasks.
As Kleva Range founder and CEO James Cheney states, "these times are challenging for all of us, but there are ways to stay home while also staying as sane as possible."
According to Cheney, it actually may come down to slight modifications to things you are doing on a regular basis. With Kleva Range's home and kitchen products, Cheney hopes that people's isolated lifestyles can feel less tedious, and possibly more enjoyable.
Kleva Range is an Australian owned and operated online store with over 300 everyday innovations listed for sale at any one time. Founded in 2010, Kleva Range is the largest supplier in Australia for out-of-this-world inventions and gadgets guaranteed to improve your lifestyle at minimal cost.
According to Cheney, there are a number of different items that serve as 'hacks', allowing you to undertake routines more efficiently at home, which means having more time for things that are truly worth your time.
Start the day with a healthy and nutritious breakfast
"First, try to start the day right," Cheney said.
"A healthy, nutritious breakfast will work wonders for the morning and help you feel great before proceeding with your remote work.
"There is no doubt stress levels are higher than normal during COVID and eating a healthy and nutritious breakfast is a good way to support the body and get the day underway.
Cheney recommends using Kleva Range's 3 In 1 Stainless Steel Fruit Slicer in order to slice a range of fruits easily. Made with quality stainless steel blades, each blade is specifically designed to cut out apples, pears, oranges, mangoes and other similar fruits, without leaving a mess or risking hand injuries.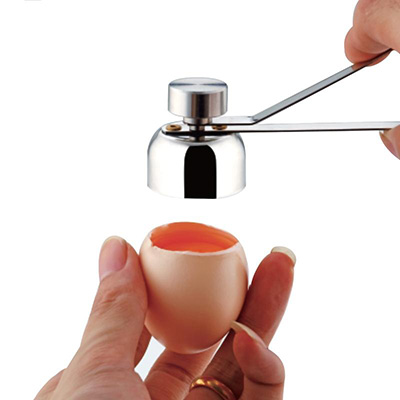 Also, Cheney names the Kleva Range Tap N Crack Egg Cracker as a personal favourite of many people who've adopted the work-from-home lifestyle since the pandemic began last year. "Simply lift the weighted cracker and release – that's all it takes," he said.
Freeze multiple meals and meats and defrost when needed
As more people are getting used to staying in every night and cooking up a storm, another hack Cheney mentions is using the Kleva Range Defreezi® Defrosting Tray, which accelerates the thawing process of frozen food through absorption of natural heat from the air. "With no plug, cords or cables, you can count on it to speed up your cooking chores better," Cheney added.
"Cooking up multiple meals and storing in separate containers so you can easily pull one out of the freezer and heat it up when you need it, is a fantastic time saver – especially if you want a few nights off cooking.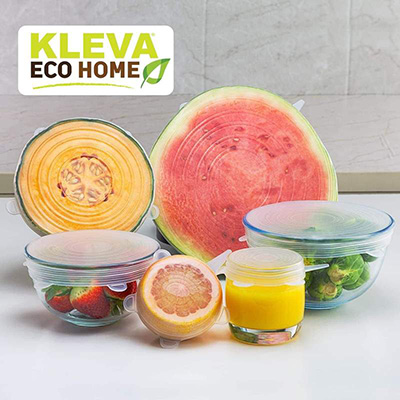 "Easy gadgets like Kleva Range Flexi Stretchy Eco Lids help to ensure food is not wasted and easily stored away until it is needed. These stretchy eco lids fit all sorts of bowls and containers and make food storage easy."
Another item that aids in food preparation is the Kleva Range Collapsible Hanging Storage Bin. Its unique collapsible design, as Cheney mentions, allows you to instantly fold it down for easy storage. "It can even double up as a holder of kitchen utensils," he adds. Furthermore, Cheney cites the Kleva Range Collapsible Colander Strain as a "handy, space-saving tool for washing your food items properly prior to cooking."
Keep the home clean and safe from germs
"With everyone worried about COVID and the virus' ability to cling to surfaces, it is important to keep hygiene at the forefront of home cleaning. The key is to make the process as easy as possible for the best results," Cheney said.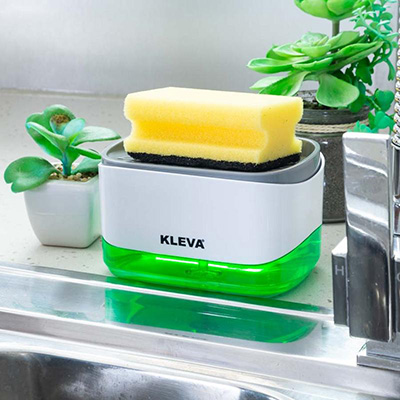 Cheney recommends the Kleva Range Sink Buddy. With a single press, this product dispenses the optimal amount of dish soap directly onto your sponge, which enables easy dishwashing and the wipe down of benches and surfaces. "Once you've finished, it doubles as a handy caddy for your sponge, allowing it to fully dry, reducing the risk of bacteria build-up," he added.
Be comfortable and stress free while working and relaxing at home
"So many people are now spending more time around the home getting into chores they previously didn't have time for. Believe it or not, minor injuries such as bruises, scratches and strains, are on the rise," Cheney added.
An item Cheney mentions is particularly useful for those who enjoy gardening or have minor repairs to do around the house that requires kneeling is the Kleva Range Kneeling Pad. Made from premium EVA foam, the comfortable, padded design of this product gives your knees proper support and protection from hard surfaces for several hours, whilst also keeping them clean.
Lastly, not often talked about is the impact of COVID on people's health especially their mental wellbeing. "Weighted blankets are one of the most amazing inventions," Cheney said.
"Our Kleva Range Super Sleeper Pro Weighted Blanket is designed to promote a calming sensation allowing for deep relaxation and sleep. This in turn can assist in relieving symptoms associated with anxiety, stress and insomnia.
"The secret is in the evenly distributed weight which stimulates 'Deep Touch Pressure' stimulation, mimicking the feeling of being hugged. This naturally promotes the production of serotonin and melatonin, which helps to improve your mood and create an overall sense of calm, allowing you to relax faster and sleep deeper!"
Kleva Range creates innovative products that Aussies love. They offer fast shipping on all orders, including to regional Australia, as well as pay later services including ZipPay and AfterPay.
Kleva Range creates innovative products that Aussies love. They offer fast shipping on all orders, including to regional Australia, as well as pay later services including ZipPay and AfterPay. Kleva Range is the home of the best selling Sumo Slicer, Kleva Sharp knife sharpener, Diamond Earth cookware sets, Deep Tissue Percussive Massage Therapy Gun, and so much more.