A woman alone and a charismatic private detective are caught up in a dangerous quest to discover her true identity in this thrilling historical adventure romance set in 19th century Victoria, from a bestselling Australian author.
1898, Geelong, Victoria. Stella Truehart is all alone in the world. Her good-for-nothing husband has died violently at the hands of an unknown assailant. Her mother is dead, her father deserted them before she was born, and now her kindly Truehart grandparents are also in their graves.

Private detective Bendigo Barrett has been tasked with finding Stella. He believes his client's intentions are good, but it is evident that someone with darker motives is also seeking her. For her own part Stella is fiercely independent, but as danger mounts she agrees to work with Bendigo and before long they travel together to Sydney to meet his mysterious client where they discover more questions than answers.

What role do a stolen precious jewel and a long-ago US Civil War ship play in Stella's story? Will sudden bloodshed prevent the resolution of the mystery and stand in the way of her feelings for Bendigo? It is time, at last, for the truth to be revealed ...

About the author:
Darry Fraser's first novel, Daughter of the Murray, is set on her beloved River Murray where she spent part of her childhood. Where The Murray River Runs, her second novel, is set in Bendigo in the 1890s, and her third novel, The Widow of Ballarat, takes place on the Ballarat goldfields in the 1850s. Darry currently lives, works and writes on Kangaroo Island, an awe-inspiring place off the coast of South Australia.To find out more, visit Darry on her website. You can also follow Darry on Facebook, Instagram and Twitter.

The Last Truehart
Harper Collins Australia
Author: Darry Fraser
ISBN: 9781489294548
RRP: $29.99


Interview with Darry Fraser
Question: What originally inspired the idea of The Last Truehart?

Darry Fraser: I was looking for something big, something iconic and/or shocking that occurred just prior to Federation (1901) which might have upset people, or caused concern. To me, a US warship, CSS Shenandoah, docking in colonial territorial waters in Victoria was such a surprise that my imagination ran on and on. As I researched further, I learned that the captain of the ship obliquely threatened war if the governor at the time had the police mount a search of the boat. I could just see all the eyes popping with horror!


Question: How did you develop your approach to the 19th century Victoria?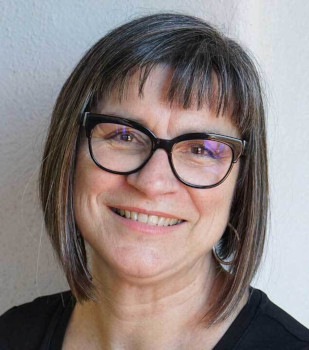 Darry Fraser: Interest in 19th century Australia has always been with me, and as Victoria is where I was born, I've gravitated towards it. I live in South Australia now, have done for years, and that also has fascinating history – there are plenty of stories in both states to draw on. The rest of the country too, but I'm not as familiar with elsewhere. Part of the magic is reading the old newspapers and picking up bits and pieces of life back then, from advertisements for 'underwear at exceedingly low prices' to the obituaries of some not-so-dear who have departed. The reporting of cart accidents, or railway accidents was graphic, but that didn't seem to bother the 19th century reader. There were lots of ads for remedying 'ladies complaints'. Some of them were barely a cover for backyard abortion clinics.

The captivation for the mid to late 1800s started when I was a kid in Swan Hill where the family lived for a time. The Pioneer Village had begun construction, and as soon as the once majestic paddle-steamer 'Gem' was in situ, it became the entrance to the village. For me, passing from the carpark into the boat and then out the other side to the village itself was like a portal to another time. From there, I just wanted to immerse myself in what the day might have been like.


Question: What did you learn, about yourself, whilst writing The Last Truehart?

Darry Fraser: Perhaps that I had a naivety about how much has changed over the last 120 years or so since the time of The Last Truehart's pre-Federation setting. I believed that as a society we'd made great in-roads improving lives and livelihoods. While in some areas we have succeeded to a certain degree, for example, in education, health and social services, in other areas we've made only a little difference, being slow to transform the treatment and rights of women, the elderly and the indigenous.


Question: Are the characters based on anyone you know, in real life?

Darry Fraser: There are always traits or features of people I know in my fictional characters, but no character is based on one person in particular.


Question: What research did you do, prior to writing The Last Truehart?

Darry Fraser: Once I found something I could get my teeth into i.e. the CSS Shenandoah docked at Williamstown in 1865, the story evolved from there, and as I'm a pantser (not a plotter), I tend to research as I go along. I discovered that after the ship left Melbourne, it got up to nefarious things in the Pacific. When it finally surrendered, the captain was lucky he wasn't tried for piracy. I researched how marriages were recorded in the 1860s in the colony, either at state level or at the local church, and the improvements to records by the 1890s in the Offices of Births, Deaths and Marriages. That all led me to the age of consent for marriage which for centuries, was an incredibly young twelve years of age for females, and fourteen for males. Alice and Leo were older than that in 1865.

One of the most interesting things I learned was that the United States fined Britain 15 million pounds via international arbitration after the US Civil War had concluded for selling ships to the Confederate navy that then converted them to warships.


Question: What is the best thing about creating a character like Stella Truehart?

Darry Fraser: Layering her with the effects of her experiences. I started her tale after her violent and loveless marriage, a callous ruse for gaining information, had ended and her journey of self-discovery began. At first, Stella isn't sure what's going on, but she does have a strong streak of self-preservation despite all. To have her experience shape her going forward, her insistence to remain true to herself throughout, was gratifying. I think she did more to guide me, than I did 'creating' her. (Often the case with characters.)


Question: What advice do you have for aspiring writers or artists?

Darry Fraser: If you recognise that your 'thing' is there inside waiting for you to act, don't wait, don't find the time, make the time against all the odds – you can't do anything unless you start, and that means practicing every single day. Learn from others who've gone before you, and leave your ego at the door especially if you're seeking positive criticism or professional editing and assessment, and *just *keep *going.


Question: What or who inspired your love of reading/writing?

Darry Fraser: My mum read to us kids at night, but of the three of us, I was the only one to take up reading and writing. I always knew that magic was in the turn of every page, and it is down to her that my imagination was fired and thankfully, has stayed that way for me.


Question: What's next, for you?

Darry Fraser: My next story has been accepted, so it's due out this time 2021. The working title is 'The Unconventional Miss Prudence North'. At the turn of the 19th century she is a young woman, a doctor's daughter, interested in the emerging science of forensics. Believing she carries a deadly inherited disease, all she has left for what might be a short life, is her work. But mystery and a hidden truth is at play, and fate will determine what becomes of her and her attraction to a certain Jasper Darke.

Thank you so much for having me.


Interview by Gwen van Montfort