Someone is hiding a secret-one that could change Berry's life, and alter her tragic past.
As a child, Berry McCalister's family was torn apart by shocking violence. Eleven years on, she returns to the small town of Harlington, determined to confront the past and, finally, to cut all ties and sell the family farm.

Complicating her desire to get out of Harlington, Berry is drawn to her childhood crush, Nate Tarant. He never knew she existed back then, but things change, and this time Nate seems to be very much aware of her presence.

Berry begins to question the long-believed story of what happened to her family. Will she ever find out the truth? And can one old rumour shed light on the real events of that night?

About the author:
Nicole Hurley-Moore grew up in Melbourne and has travelled extensively, whilst living her life through the romance of books. Nicole is a full-time writer who lives in the Central Highlands of Victoria with her family, where they live in the peaceful surrounds of a semi-rural town. She is the author of the immensely popular novels McKellan's Run, Hartley's Grange, Country Roads, White Gum Creek and Lawson's Bend.

The McCalister Legacy
Allen & Unwin
Author: Nicole Hurley-Moore
ISBN: 9781760875541
RRP: $ 29.99
Interview with Nicole Hurley-Moore
Question: What originally inspired the idea of The McCalister Legacy?

Nicole Hurley-Moore: The quartz seam that my 1860's miner's cottage sits on. Castlemaine was part of the Goldfield Diggings back during the gold rush days. The bush around town is still riddled with old mine shafts and the evidence of mining. It's pretty easy to get inspired by the past when it's all around you.


Question: Why did you write The McCalister Legacy?

Nicole Hurley-Moore: The opening scene was the first one that came to mind. I just kept getting the image of a young girl riding her bike through the bush, she was terrified but she didn't really know why. The idea intrigued me and I couldn't shake it, so the only thing to do was to start writing.

You get bombarded with lots of ideas and plot bunnies, some of them are viable and others don't pan out. But the ideas that really grab your attention are the ones you've got to hold onto and run with.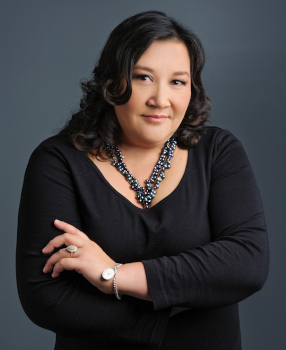 Question: Are the characters based on anyone you know, in real life?

Nicole Hurley-Moore: Normally I'd say no, absolutely not – but this time I may have accidently put a loose representation of an odious person I once knew into the story.


Question: How much of your inspiration comes from real life and real people?

Nicole Hurley-Moore: Generally, it doesn't.


Question: What research did you do, prior to writing The McCalister Legacy?

Nicole Hurley-Moore: I read up on the history of the goldfields around this area. Talked to a couple of my friends that are in the Mental Health field and took pictures in the bush for a little inspiration.


Question: What is the best thing about creating a character like Berry?

Nicole Hurley-Moore: I like creating strong women characters. That doesn't mean that they all pick up swords and go dragon hunting but I like to think that I give them inner strength and a backbone. For me, Berry is one of those characters. She's had to be strong because of the events of her past and her younger brother and sister have always depended on her.


Question: What advice do you have for aspiring writers or artists?

Nicole Hurley-Moore: Read as much as you can and not just in your preferred genre. It opens your eyes to different styles, stories and voices. The same can be said about films or series. For example a gritty murder mystery from Hollywood looks very different to one from England or Asia or a piece of Nordic Noir.

They all give different perspectives and nuances. They expose us to different styles, inspire us, show what's possible and somehow help us discover not only what we want to write but also our own voice.

Write lots – the more you write the better and more confident you become.
You've got this – you can do it.


Question: What or who inspired your love of reading/writing?

Nicole Hurley-Moore: I've loved reading for as long as I can remember. When I was little, my mum bought me a collection of fairy tales from all over the world, along with a beautifully illustrated Grimm's fairy tales and a couple of books on myths and legends. I guess that's what did it and would also account for my love of fairy tales and happily ever afters.


Question: What book are you reading, right now?

Nicole Hurley-Moore: Sex and Vanity by Kevin Kwan.


Question: What's next, for you?

Nicole Hurley-Moore: I've started on the next rural suspense and another contemporary story with a dual timeline (I love multiple timelines).


Interview by Gwen van Montfort