The Sirens Jewellery Boutique features gorgeous fresh water pearls necklaces and bracelet, Swarovoski crystals tiaras, gold and sterling silver jewellery ornamented with precious gems. In addition, Sirens Jewellery and Accessories offers cocktail handbags and evening handbags.
"We don't sell mass-produced items at Sirens Jewellery and Accessories.. "You can be confident that the products you receive from Sirens Jewellery and Accessories have been laboured over with love and created with you in mind." Colleen Condon, Managing Director of Sirens Jewellery and Accessories.
"We are confident that we have jewellery and accessories to meet the needs of women in just about every situation from work, brunching with friends, catching up with friends after work to special occasions such as weddings or formal events. We have also included an advice page for those searching for gifts for their loved ones."
"My love of beauty and the creation of beautiful items is matched only by my love for quality, and my desire to give every Sirens Jewellery and Accessories customer a treasure that can be cherished for a lifetime," said Colleen. "The Sirens Jewellery and Accessories standard is one of excellent craftsmanship and intricate design that marries timeless classicism with a contemporary interpretation of times past."
Sirens Jewellery and Accessories was created from a love of jewellery girly handbags, a passion for travel and an interest in different cultures. In her travels and adventures working in the corporate world, Colleen was well known for finding unique, quality fashion jewellery and handbags that told stories of exotic places and glamour.
In 2004 on one fine Septembers day, after a few glasses of wine and great company of her closest girlfriends, the penny dropped that she could bring a little piece of glamour to others! And, so, Colleen left the corporate world - and Sirens Jewellery and Accessories was born.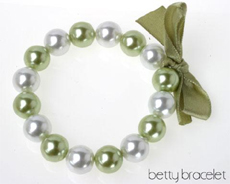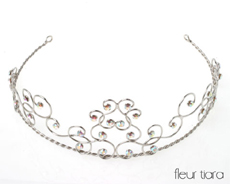 Check out the Sirens Jewellery and Accessories range at
www.sirensjewellery.com