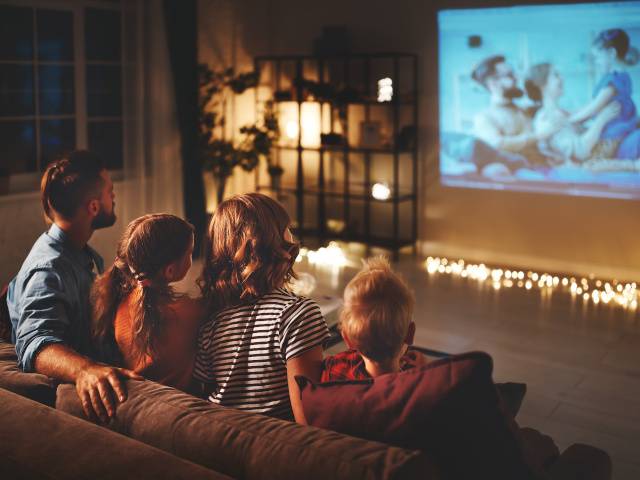 4 Tips To Spruce Up Your Binge-Watching Habit
There's no shame in frequently watching movies and TV series. Most people have developed the habit of watching entertaining shows and content to unwind after a long day at work and bond with their friends over a few cocktails. It's no secret that binge-watching has become a hobby for most people, especially during quarantine.

Today, as most people often stay at home and work remotely, streaming shows continue to become a popular, go-to activity whether you're alone or with company. With so many shows now available, it sounds so exciting to spend your weekend nights with a plate of popcorn on the one hand and, on the other, your TV's remote control.

Improving Your Streaming Experience
If you're one of these people, you might be wondering how you can improve your TV viewing experience. Apart from choosing your preferred streaming services, such as Binge TV and other similar platforms, there are other ways to fulfill your entertainment preferences without necessarily having to break the bank.

To show you, below are tips to spruce up your binge-watching habit.

1. Setup Your Environment
You can't relax and have a good time if you aren't comfortable in the first place. A crucial part of a satisfying binge-watch experience is to ensure that you're in the proper setup. Hence, make your surroundings are as homey and as hotel-like as possible.

The perfect situation for you might be different for others. For instance, if you prefer to dim your lights, grab your soft blanket, and put on the cosiest clothes, go for it. Getting your lighting just right can help you create an ambience that'll contribute to your entire viewing experience.

Others might simply have no problem with bright lights as long as there are a few pillows that they can hold onto. If you're watching with your friends, reach a general agreement on how you'd all want to set up your environment.

In addition, make sure to have snacks on hand so you won't have to run to the kitchen every time you've run out of popcorn, chips, and cocktails. These are small things that oftentimes get overlooked. Nonetheless, all these details can truly help you stay cosy, which can help spruce up your movie marathons.

2. Try Matching Speakers
If you miss watching films in the big screen, create your own makeshift home theatre with matching speakers. While you might tend to settle with your old speakers, you might want to consider purchasing ones that have one congruent sound system.

Having a dedicated sound system can give you the same feels as watching a movie in cinemas. Sound is an integral part when watching content. If binge-watching has become an important part of your daily routine, reward yourself with these devices.

Furthermore, matching speakers might be quite expensive, but they can be particularly useful if you plan to revamp your entire indoor movie setup. They're one sure-fire way to elevate your binge-watching hobby.

3. Customize And Manage Your Profile
It can be quite frustrating to prepare everything ahead, only to spend a few minutes struggling to find what to watch for the night. While planning ahead and skimming through a list of recommendations will allow you to save time, another tip is to manage your profile.

Creating and customizing your own profile for your streaming platforms allows you to choose content based on your personal interests and genre preferences. This allows you to maximize your TV viewing experience and get more shows that you like, especially if you decide to look for a new film or series.

This is practical, especially if you're sharing the streaming service with your family. You surely have different favourites from your siblings or kids. Managing your account will allow you to enjoy a list of suggestions that remains separated from them. All these can potentially eliminate the guesswork of deciding what to watch.

4. Upgrade Your TV
Another tip to spruce up your habit is to upgrade your television. The more time you spend watching movies, the more sense it makes to score the best picture.

Because more people are now fond of watching films, there are now different televisions that allow you to have an immersive experience. For instance, with the aid of technological advancements, there are TVs nowadays that produce their own light to generate clear colours, rich contrast, and sharp details.

With more options to choose from, you can buy one that suits your priorities and budget. What's a great weekend binge-watch without a stunning picture?

Wrapping It Up
Sprucing up your binge-watching hobby is a great idea to maximize your streaming service and enjoy your free time. By following the tips above, you'll surely be able to personalise your movie experience as to how you've envisioned.