In this novel full of surprises from the New York Times bestselling author of We Were Liars and Genuine Fraud, E. Lockhart ups the ante with an inventive and romantic story about human connection, forgiveness, self-discovery, and possibility.
After a near-fatal family catastrophe and an unexpected romantic upheaval, Adelaide Buchwald finds herself catapulted into a summer of wild possibility, during which she will fall in and out of love a thousand times - while finally confronting the secrets she keeps, her ideas about love, and the weird grandiosity of the human mind.

A raw, funny novel that will surprise you over and over, Again Again gives us an indelible heroine grappling with the terrible and wonderful problem of loving other people.


Author bio:
E. Lockhart wrote the New York Times bestsellers We Were Liars and Genuine Fraud. Her other books include Fly on the Wall, Dramarama, The Disreputable History of Frankie Landau-Banks and the Ruby Oliver Quartet: The Boyfriend List, The Boy Book, The Treasure Map of Boys and Real Live Boyfriends. emilylockhart.com

Again Again
Allen & Unwin
Author: E. Lockhart
ISBN: 9781760295943
RRP: $19.99


Interview with Emily Lockhart
Question: What originally inspired the idea of Again Again?

E. Lockhart : When in a romantic relationship, it's almost impossible to see the object of one's affection clearly. Instead, we often see the other person through our fantasies, which are influenced by our emotional wounds. I was looking for a playful way to write a love story that explored that problem.


Question: Why did you write Again Again?

E. Lockhart : I wanted to write about love in a way that was both honest and hopeful.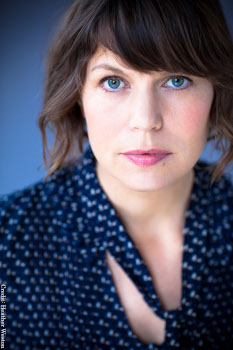 Question: Are the characters based on anyone you know, in real life?

E. Lockhart : Adelaide, the heroine, is a lot like me when I was young in that she's a very creative person who doesn't know what to do with her creativity, and who masks her distress with charm and style. People perceive her as effervescently happy when in fact, she's miserable. Her younger brother Toby has relapsed into his opioid addiction and Adelaide is full of tangled feelings, all of them painful. To write about Toby, I tapped into a lot of emotion I had about something difficult that had happened in my own life about 15 years ago, and I asked questions of several friends I had whose children or siblings had struggled with drug addiction. Sadly, it was not at all hard to find these friends.


Question: What's the main message you hope readers take from Again Again?

E. Lockhart : No message. An experience. I write novels because I want to explore something much messier and more elusive than a message.


Question: What research did you do, prior to writing Again Again?

E. Lockhart : Besides the drug addiction research, which was mostly about the emotional fall-out of a family member's addiction, I went to a lot of art exhibits, which influenced the novel. I mean, I went to the exhibits anyway. For fun. Then I kept the brochures and bookmarked articles about them and went back to those when researching the novel. Adelaide goes to this big contemporary art museum called The Factory. She sees a number of wild works of art, all invented by me but inspired by the exhibits I'd been to, which spark and change her thinking about identity and the multiverse.


Question: What is the best thing about creating a character like Adelaide Buchwald?

E. Lockhart : I wrote Adelaide in multiple universes " her story is a different story depending on which version of the multiverse you're seeing her in " and the best thing was creating variations on scenes, where she handles something differently. It was so fun. Wouldn't you like to have some moments in your life to do over again? You could walk away from a bad situation, kiss the person you like, say something witty instead of something dumb. I loved getting to write all Adelaide's possibilities.


Question: What advice do you have for aspiring writers or artists?

E. Lockhart : Take a book you adore and spend time taking it apart. Make notes about how a favorite author structures the story.


Question: What or who inspired your love of reading/writing?

E. Lockhart : My father is a painter and playwright named Len Jenkin. He's considered a language poet playwright. When I was young, I spent many summers watching his plays in rehearsal. There was pretty much nothing else to do but to pay attention to the rhythms of speech, to the changing nuances of actors' delivery, to the way costumes and lighting transformed a show, and so on. It was a very good education.


Question: What book are you reading, right now?

E. Lockhart : I'm re-reading Iris Murdoch's The Philosopher's Pupil. I read it about 25 years ago, and I still think about it, so I'm taking my own advice above and making notes as I read. It's set in a spa town in England, this wonderful setting where people swim every day in hot springs. It starts very dramatically, with a man trying to drown his wife by driving their car into a lake.


Question: What's next, for you?

E. Lockhart : Summer 2021, in the USA at least, Whistle comes out. It's my first graphic novel, and it's a DC Comics project about a Jewish teenage superhero in Gotham City. She fights Batman villains like the Riddler and Poison Ivy. It was gloriously fun to write.


Interview by Gwen van Montfort