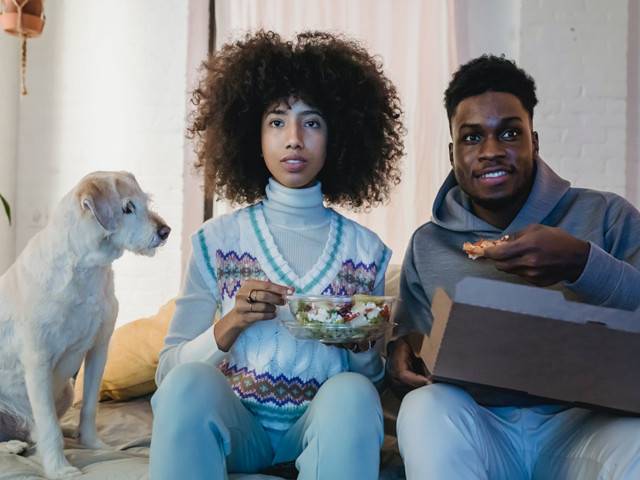 Best Romantic Comedies to Stream Right Now
Romantic comedies are a true guilty pleasure. Yes, they can be cheesy, but these movies are funny, cheerful, emotional, and incredibly entertaining. If you need something to watch after a long and stressful week at work, we recommend one of the newer rom coms. The majority of us have already seen the classics, so it might be the perfect time to explore what the genre has to offer in the 2020s.

These titles are available on streaming services around the globe. But, if any of the movies is geo-blocked, go for a VPN. Using a VPN app also will secure your connection and keep your data private, so it is a win-win situation. Let's explore the wonderful world of romantic comedies!

To All the Boys: Always and Forever
To All the Boys film series is an absolute must-see for all romantic comedy fans. The main characters, Lara Jean Covey and Peter Kavinsky are about to finish high school, so they are worried about their future as a couple. They did face numerous obstacles before, but dating while in college might be the hardest so far.

Stars Fell on Alabama
Fans of the late 90s and early 00s comedies will enjoy the vibe of Stars Fell on Alabama. The movie is about a famous Hollywood agent, Bryce, who goes back to his hometown in Alabama for a high-school reunion. His friends expect that he is dating Madison Belle, a famous actress, so he invites her along. The actress has some personal issues and wants to get away for a weekend, so she says yes.

Resort to Love
Erica, played by Christina Milian, is a pop star on the rise. Thus, her career is on hold because of a terrible collaboration with a fellow musician. Her friend finds her a gig as a singer in a Caribbean resort. There she bumps into her ex-fiance and his future wife. Things get very complicated when Erica realizes that she still has feelings for her ex.

The Map of Tiny Perfect Things
This movie is the perfect combination of science fiction and romantic comedy. The story follows two teenagers, Mark and Margaret, who can't escape a time loop. It is a Groundhog Day situation. These two decide to make things more fun and create the 'map of tiny perfect things' around their town. So, even though they are living through the same day over and over again, there are still cute little details all around.