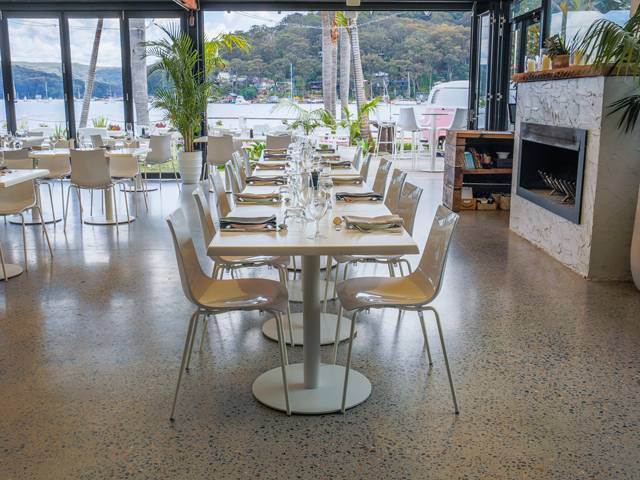 Historic waterfront boutique accommodation and restaurant, PASADENA is set to impress this summer.

A jewel located on the water's edge at Church Point on Sydney's Pittwater, PASADENA has been given a new lease of life.

PASADENA was created by Charles Wymack in 1930, the founder of the Pasadena Roadhouse. Wymark originally created the venue for locals, offshore residents and holiday makers who came to enjoy the waterfront activities, which included sailing, fishing, camping and driving through McCarrs Creek Road which runs through the Ku-ring-gai National Park.

After sitting vacant since 2009 the venue was acquired by long-term local residents, Paul & Sheridan Peterkin in 2012 who embarked on a labour of love to sensitively restore and revive the 89 year old venue to a modern version of its former self and now actively take a role in the running of the property.

"It's an honour to own something as special as Pasadena. To us, it's much more than a beautiful building in a stunning location. It's always been a place of celebration and joy. We all need that in our lives. I'm determined that it should not only live on, but be resurrected as a venue no first-time visitor will forget." Says, Paul Peterkin.

After undergoing extensive renovations, the venue has now re-opened its doors to a 14-room boutique style accommodation, restaurant, bar and event space that lends itself beautifully to weddings and corporate events. The management of the Pasadena is under the direction of former Doltone House and The Boathouse Group, General Manager, Jordana Shawyer and Head Chef, Petr Buchel.

Buchel has an impressive list of venues under his belt including; Fourforteen, Barbuto, Sails at Lavendar Bay and more recently he was responsible for the menu creation and openings for the Boathouse Group.

Jordana, Petr and the team of elite staff have embraced the historic nature of the venue whilst welcoming a new era and are focused on bringing the community together. PASADENA has rapidly become a favourite spot on the Northern Beaches for artists, authors and boating locals.

'It is important we maintain the essence of the original PASADENA, we have created many jobs for people in the local community to remain as authentic as possible and want to create an inviting and memorable place to dine or celebrate with family and friends, much like the history our patrons tell us of Pasadena, we want to make more stories and memories to add to the legacy.' says, Shawyer.

PASADENA is a world-class destination venue, just 45 minutes outside of Sydney, guests can enjoy the ultimate dining and accommodation experience in the relaxed surroundings of Sydney's idyllic Pittwater. From indulging in the culinary delights of fresh seafood orientated, simple and delicious produce and exquisite wine offerings with the breathtaking views, PASADENA is the perfect luxury escape.

The venue is ideal for a long lunch or dinner, a weekend away that can be tailor made to suit your requirements, or a bespoke wedding experience.

PASADENA will be hosting a variety of events in the coming weeks including a 5-course Christmas Day lunch and a NYE party from 7:30pm with live entertainment from 'That Old Chestnut'

All event information can be found at their website www.pasadenasydney.com.